Pay only $147 for Module 1 (normally $200)!
Module 1: Valuation Novice $200 Now only $147, that's 27% off!
As a Valuation Novice, you will become familiar with the Value Model and learn to recognize common mistakes in equity valuation. You will gain a strong understanding of financial statements, forecasting, and equity valuation.
What you will achieve in this module:
Completed two full valuations of real companies
Produced original research data and report on your findings
Mastered the most common errors in valuation
Passed peer-reviewed valuation assignments
Completed 20 hours of practical valuation training
After you finish this module you will:
Have developed a personal roadmap for becoming a valuation master
Be familiar with the terminology of equity valuation
Have learned the fundamentals of valuation theory and practice
Understand the relationship between elements in the balance sheet
Be prepared to debate buy / sell ideas in Module 2
100% Guarantee! If you are not satisfied, I will pay YOU back!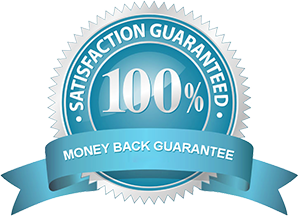 I believe so much in the benefits you will receive from the Valuation Master Class that I offer you a 100% guarantee. No hassle, no questions asked, and complete satisfaction guaranteed.

Sign up for Module 1 of the Valuation Master Class, and you will have 30 days to give it a try. If you feel that the class did not live up to its promise, then no matter the reason – I will give you a 100% refund.