Careers in Finance with Frank Schwab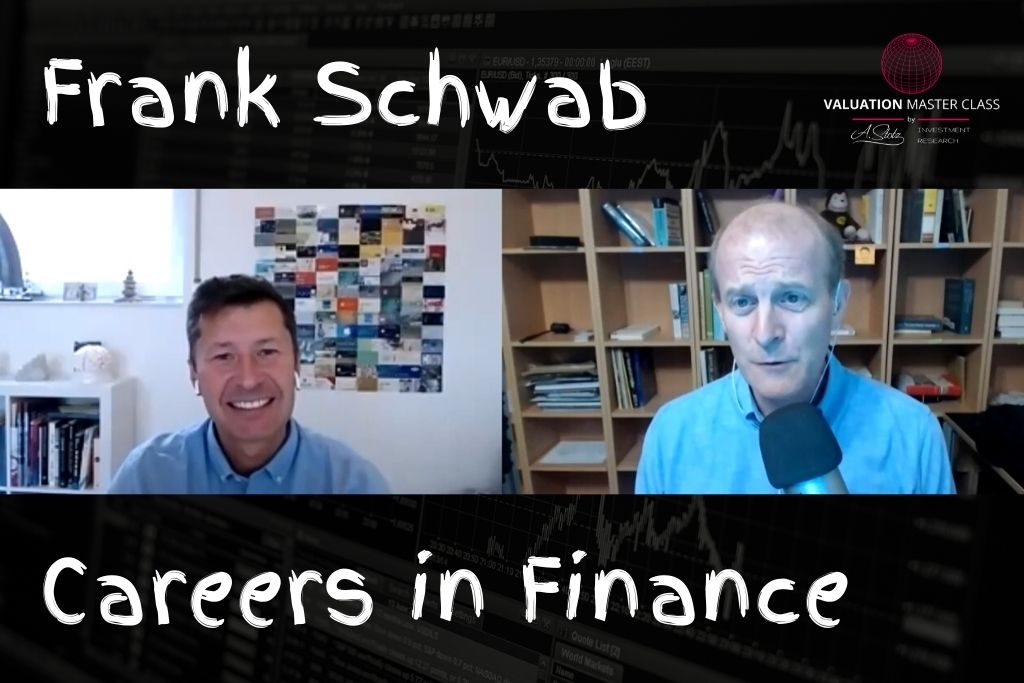 ---
---
Frank Schwab, the co-Founder of FinTech Forum, is a passionate keynote speaker and influencer about Innovation, Digital Banking, FinTech, Crypto Currency, Blockchain, and IT. He's a strategic advisor and Board Member at Gulf International Bank and at PayU. 
Some of the valuable insights Frank shared:
Luck happens when opportunity meets preparation.  

If you're just starting your career in finance, don't compare yourself to veterans because it's impossible to have the experience they have. Instead, compare yourself with your peers. However, differentiate yourself from your peers by making effort to learn a little bit more deeply about the subject you're interested in in your career line. 

To stand out, delve into areas that have potential demand but with little to no competition and then create your niche. 

The customer is the ultimate objective of any business. Understand what your role is in relation to the customer to get ahead in your career. 

Keep daily routines and stay disciplined. It's not about what you achieve in three years, it's about improving every day. 

Look for and do something that you're really passionate about and focus not only on what is your day job but also build up other in-demand skills.
---
The Valuation Master Class is an on-demand online course that trains attendees to become company valuation experts. Graduates can confidently value any company and possess the in-demand industry skills needed to succeed as investment bankers, asset managers, equity analysts, or value investors.
Click here to learn more about Valuation Master Class Foundation.
The Valuation Master Class Boot Camp presents the Valuation Master Class Foundation material in a 6-week guided online course format. Daily live sessions, teamwork, progress tracking, and the intensive nature help guide attendees to completion. The final company valuation project and presentation is tangible evidence of the attendee's practical valuation experience and dedication to building a career in finance.
Click here to learn more about the Boot Camp.
---