Careers in Finance with Jason Goldstein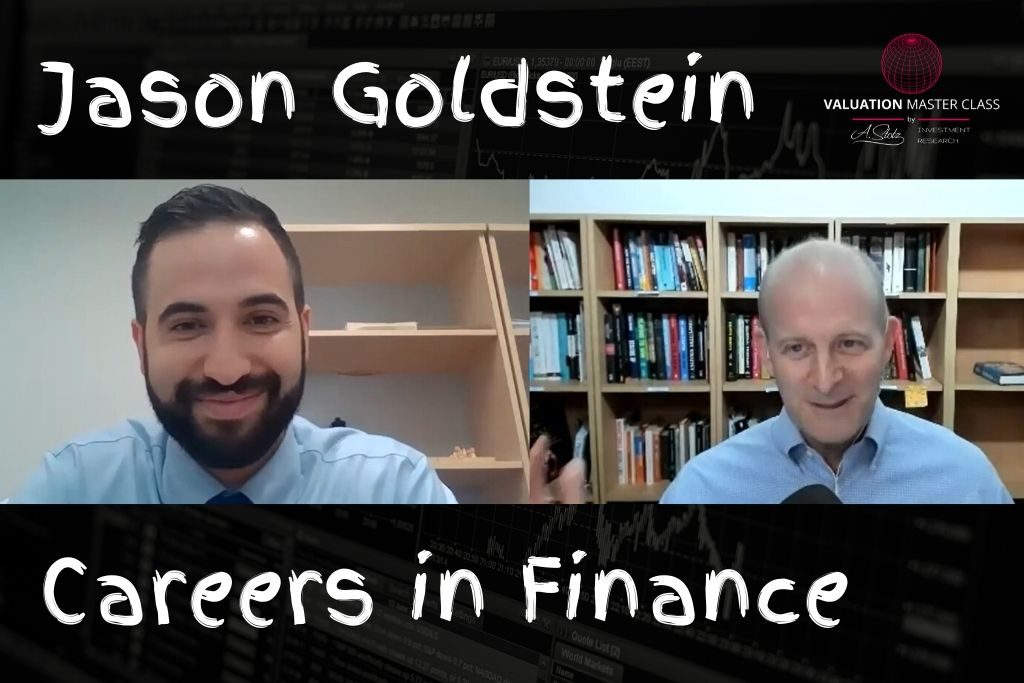 ---
---
Jason Goldstein is a generalist with over 5 years' experience split between asset management, investment banking, and corporate finance consulting in a research analyst and associate capacities. Born and raised in Cape Town, South Africa, he has been based in Bangkok since 2014. His motto is: "Always learning. Always growing. Always building."
Some of the valuable insights Jason shared:
Cash flow, not cash, is king. Cash flow is a company's most important asset.
When trying to break into the finance industry, meet as many people as you can.
Valuation is a range and not a specific value. The ranges point you in the right direction.
In the world of finance, most of the theories that we learn cannot be applied consistently.
Numbers reflect the management's decisions and strategies.
For the young people out there, don't be afraid to ask the people you look up to for their advice and help.
---
In the Valuation Master Class, you get access to many more Careers in Finance interviews. Valuation Master Class is the Bootcamp for Valuation—the complete, proven, step-by-step course to guide you from novice to valuation expert. The course consists of five modules, and you can learn more about Module 1 here.
---