Careers in Finance with James Lan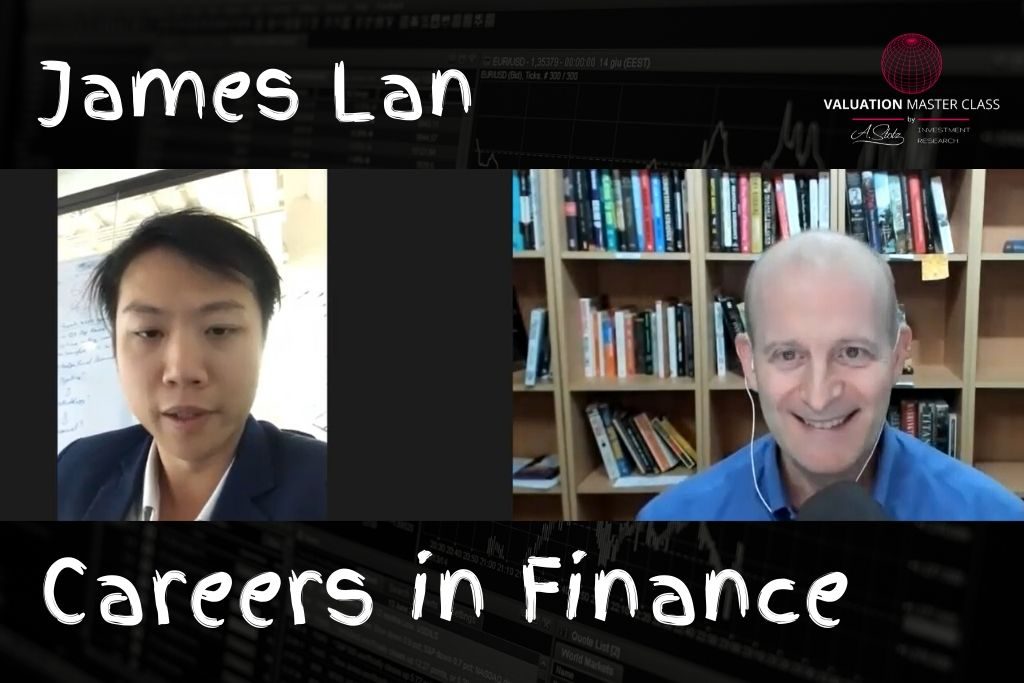 ---
---
James Lan is currently a portfolio manager at a local fund management firm based at the center of Bangkok's financial district. James is responsible for flow and fund management businesses and has 6 years of trading experience.
Some of the valuable insights James shared:
Communication and soft skills are very important in the finance industry. You need to be able to communicate your ideas.

It's not just about reading books. It's also about your experience and mindset.

Have a good trading mindset to stay persistent in your trade and to have conviction in your trade.

To succeed in finance, work on your mindset first, then have a good understanding of risk and then learn about trading.

You also need to have good risk management strategies.

Incentive alone is not enough to propel you long into a career in finance. You also need interest and passion.

Trade is not just about numbers it's an art as well.

Learn new skills that will be relevant in future.
---
In the Valuation Master Class, you get access to many more Careers in Finance interviews. Valuation Master Class is the Bootcamp for Valuation—the complete, proven, step-by-step course to guide you from novice to valuation expert. The course consists of five modules, and you can learn more about Module 1 here.
---