Careers in Finance with David Adu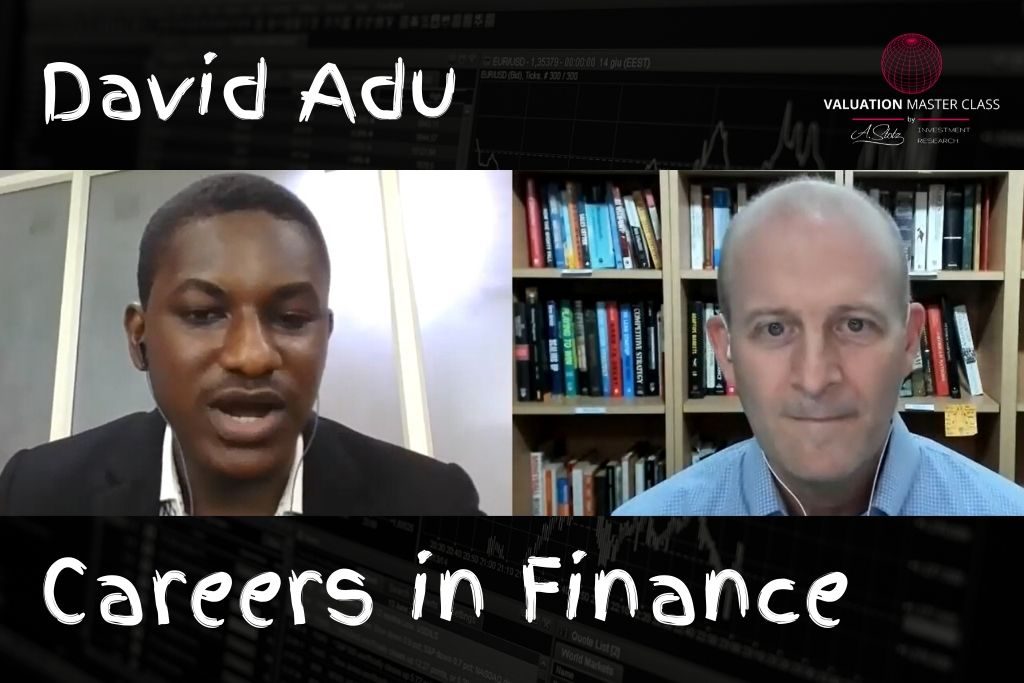 ---
---
David Adu is a goal-oriented, strategic sell-side analyst with a passion for finance, investments and business development.
Some of the valuable insights David shared:
Combining your experience in whatever science subjects you studied in school gives you an added advantage.

Be prepared even before the opportunity comes knocking. 

To succeed in finance you need good financial modeling skills or valuation, PowerPoint skills, and soft skills. 

Once you have the right attitude, you'll be able to survive wherever you find yourself.

Be sure that finance is what you want to do especially when coming from another field because the journey will not be easy. 

Do a lot of reading. In the beginning, it might seem quite challenging, but just hold on, after a while, it starts to sink in.

Finance is a rewarding choice.
---
The Valuation Master Class is an on-demand online course that trains attendees to become company valuation experts. Graduates can confidently value any company and possess the in-demand industry skills needed to succeed as investment bankers, asset managers, equity analysts, or value investors.
Click here to learn more about Valuation Master Class Foundation.
The Valuation Master Class Boot Camp presents the Valuation Master Class Foundation material in a 6-week guided online course format. Daily live sessions, teamwork, progress tracking, and the intensive nature help guide attendees to completion. The final company valuation project and presentation is tangible evidence of the attendee's practical valuation experience and dedication to building a career in finance.
Click here to learn more about the Boot Camp.
---