Careers in Finance with Okey Umeano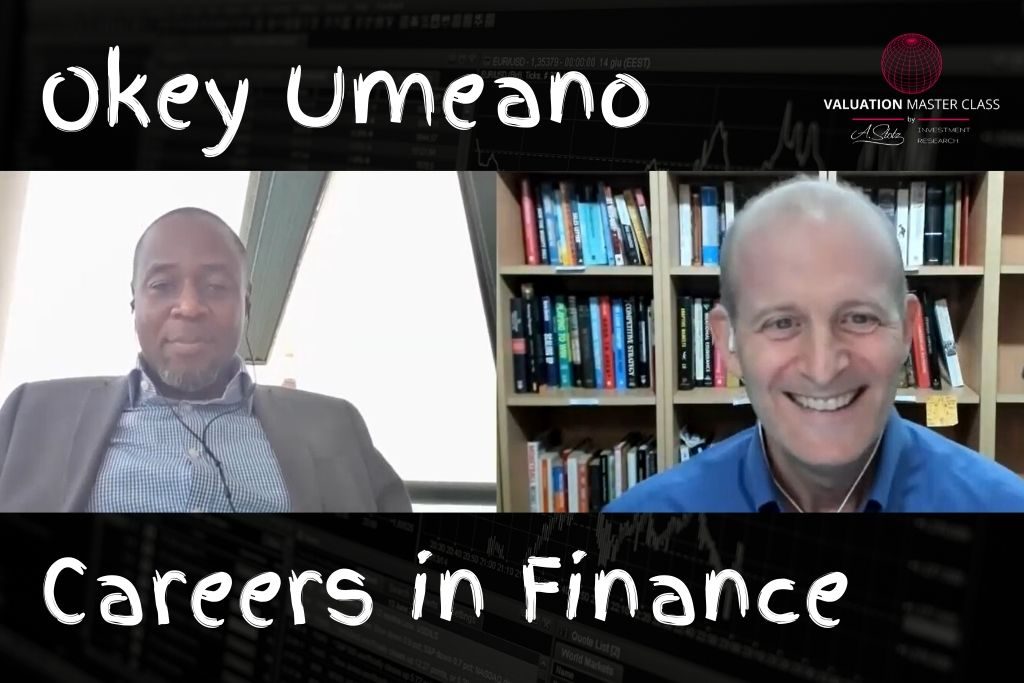 ---
---
Okey Umeano is the chief economist at the Securities and Exchange Commission Nigeria. Okey holds 20+ years of experience in finance, asset and risk management.
Some of the valuable insights Okey shared:
Finance is very dynamic and moves quickly. You have to keep up with the pace of the industry. So keep studying, if not you will get outdated very quickly.

Be innovative. Don't just accept the traditional instruments that you find in place.

Apply what you've studied or read in books to your environment.

It's important to get major certifications in finance because they signal to the world that you are international, you're prepared and you have the required skills.

Everything is possible. It might look overwhelming at first but it can be done. Just find out how it should be done.

Love what you do. As long as you love your career, you're gonna be able to make the sacrifices it requires for you to do well.
---
In the Valuation Master Class, you get access to many more Careers in Finance interviews. Valuation Master Class is the Bootcamp for Valuation—the complete, proven, step-by-step course to guide you from novice to valuation expert. The course consists of five modules, and you can learn more about Module 1 here.
---