Careers in Finance with Meili Lovanich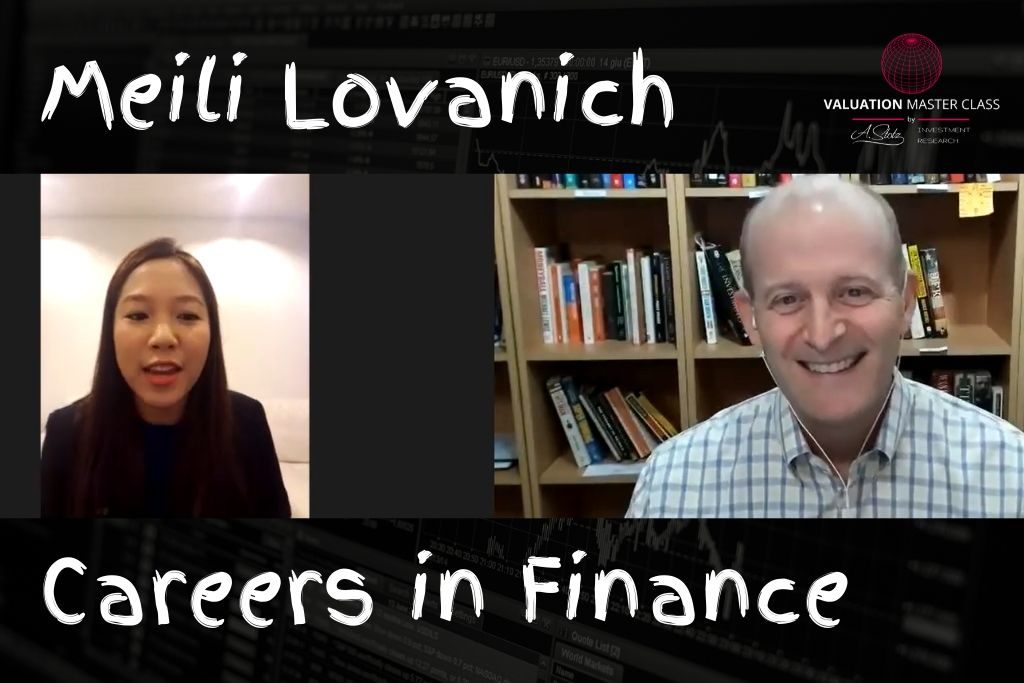 ---
---
Meili Lovanich is a Venture Investor at PTT Group, a Thailand's fully-integrated energy company.
Some of the valuable insights Meili shared:
When valuing a startup company or a venture investment always remember that there are different stages of startup companies.

The biggest mistake people make when valuing an early-stage startup is not thinking critically enough about the potential of the business in terms of the market and the exit opportunity.

Don't use a lot of emotions when giving value. Don't let the wow moment of dealing with a new business or technology blind you from valuating the company critically. 

Find something that you like to do and be passionate about what you do. This is the only way to gain success. 

Before you make any investment think about the total addressable market size. Think on a global scale.
---
The Valuation Master Class is an on-demand online course that trains attendees to become company valuation experts. Graduates can confidently value any company and possess the in-demand industry skills needed to succeed as investment bankers, asset managers, equity analysts, or value investors.
Click here to learn more about Valuation Master Class Foundation.
The Valuation Master Class Boot Camp presents the Valuation Master Class Foundation material in a 6-week guided online course format. Daily live sessions, teamwork, progress tracking, and the intensive nature help guide attendees to completion. The final company valuation project and presentation is tangible evidence of the attendee's practical valuation experience and dedication to building a career in finance.
Click here to learn more about the Boot Camp.
---