Careers in Finance with Nareemal Chiengpradit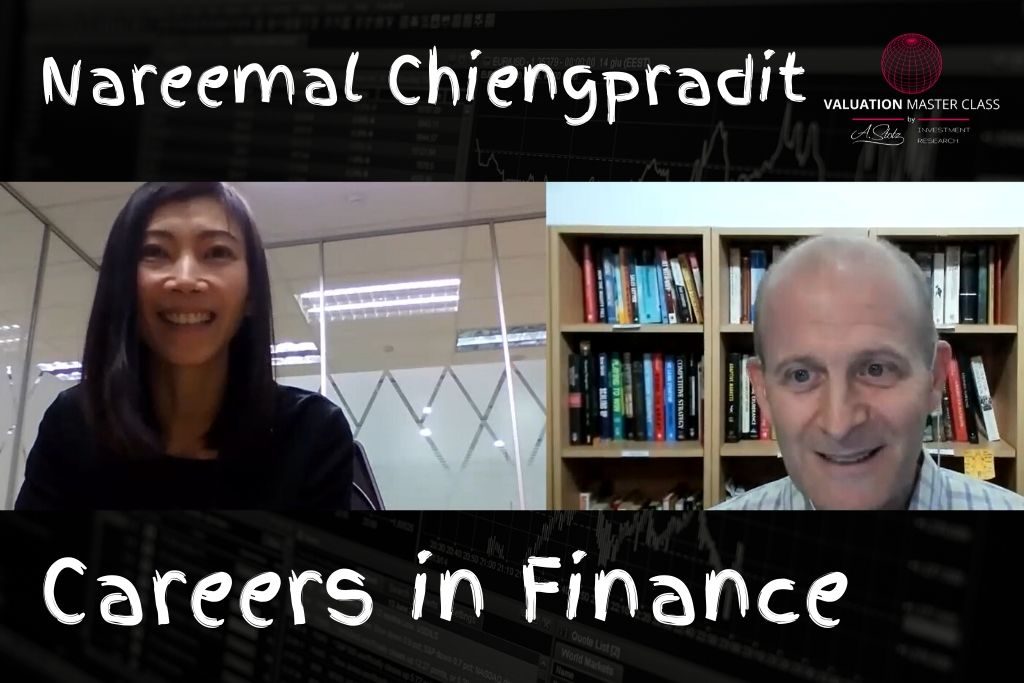 ---
---
Nareemal Chiengpradit is a Financial engineering expert. She is currently the Team Head of CoE Solution at TMB Bank PCL. Nareemal has held different business/management consulting roles in the last 15 years.
Some of the valuable insights Nareemal shared:
It is good to revamp your knowledge.

The financial industry is a very fast-moving and highly regulated industry. So your knowledge has to be very specific and perfect or close to perfect. 

Ethics is paramount in finance. How you handle customer transactions is very important. You have a very small chance to make a mistake.

Be diligent and know your stuff well.

Focus on the customer and always think about what benefits they are going to get. 

Growth in the financial industry requires a lot of expertise and a lot of patience. Start slow and give yourself time to learn, to make mistakes, to fail, and eventually you'll succeed.

If this is what you want to do, it doesn't matter how hard or how slow it gets, if you have your target even though you gonna crawl there, you have to get there.

Grow as much as you can and apply whatever you know into real-world situations.
---
The Valuation Master Class is an on-demand online course that trains attendees to become company valuation experts. Graduates can confidently value any company and possess the in-demand industry skills needed to succeed as investment bankers, asset managers, equity analysts, or value investors.
Click here to learn more about Valuation Master Class Foundation.
The Valuation Master Class Boot Camp presents the Valuation Master Class Foundation material in a 6-week guided online course format. Daily live sessions, teamwork, progress tracking, and the intensive nature help guide attendees to completion. The final company valuation project and presentation is tangible evidence of the attendee's practical valuation experience and dedication to building a career in finance.
Click here to learn more about the Boot Camp.
---