Careers in Finance with Nareemal Chiengpradit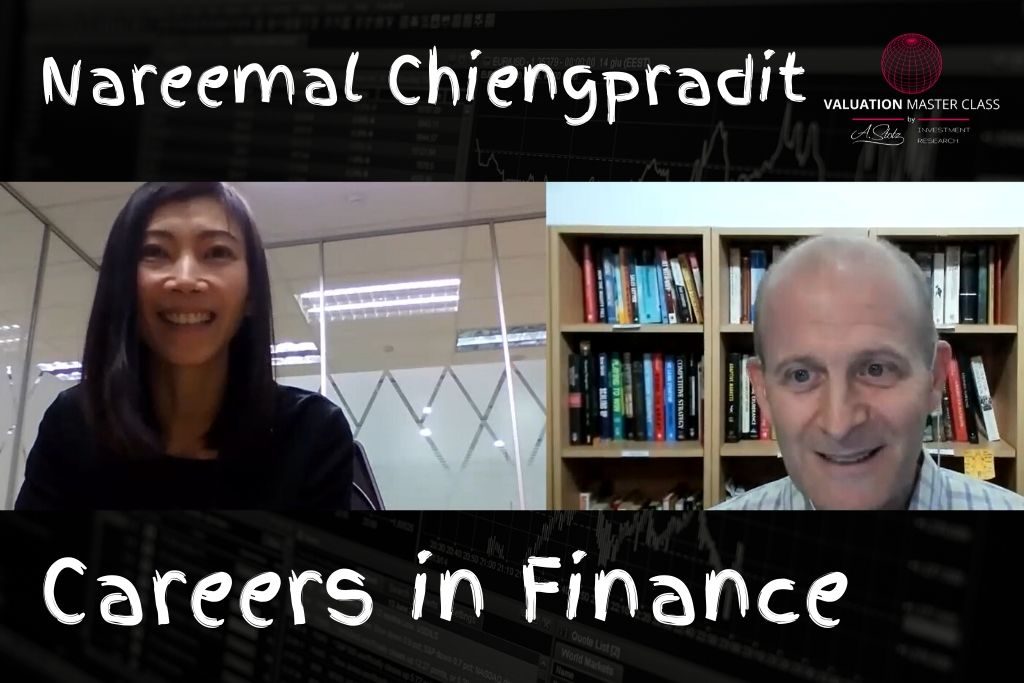 ---
---
Nareemal Chiengpradit is a Financial engineering expert. She is currently the Team Head of CoE Solution at TMB Bank PCL. Nareemal has held different business/management consulting roles in the last 15 years.
Some of the valuable insights Nareemal shared:
It is good to revamp your knowledge.

The financial industry is a very fast-moving and highly regulated industry. So your knowledge has to be very specific and perfect or close to perfect. 

Ethics is paramount in finance. How you handle customer transactions is very important. You have a very small chance to make a mistake.

Be diligent and know your stuff well.

Focus on the customer and always think about what benefits they are going to get. 

Growth in the financial industry requires a lot of expertise and a lot of patience. Start slow and give yourself time to learn, to make mistakes, to fail, and eventually you'll succeed.

If this is what you want to do, it doesn't matter how hard or how slow it gets, if you have your target even though you gonna crawl there, you have to get there.

Grow as much as you can and apply whatever you know into real-world situations.
---
In the Valuation Master Class, you get access to many more Careers in Finance interviews. Valuation Master Class is the Bootcamp for Valuation—the complete, proven, step-by-step course to guide you from novice to valuation expert. The course consists of five modules, and you can learn more about Module 1 here.
---