Careers in Finance with Raafat Hashem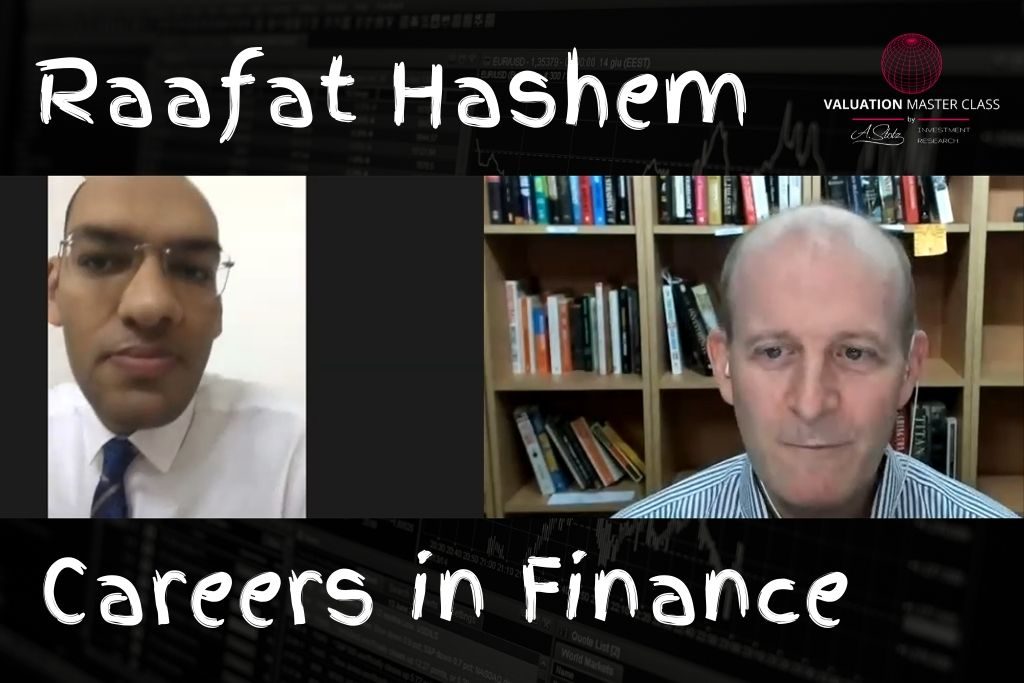 ---
---
Raafat Hashem is an experienced financial professional with a demonstrated history of working in the financial industry. Skilled in Investment Banking, Investment Advisory, Financial Risk, Corporate Finance, External Audit, Internal Audit, and Financial Planning. Strong business development professional who graduated from CFA Institute.
Some of the valuable insights Raafat shared:
The company story and narrative is an important part of evaluation because it helps you understand the company's business model.

Invest in lots of diversified resources to be able to understand valuation.

Build upon your existing skills to give yourself a competitive advantage in finance. 

Have a goal and then go step by step, gradually towards your target with patience and hard work.

Have a mentor who is more experienced in the industry who will teach and support you as you advance in your career.
---
The Valuation Master Class is an on-demand online course that trains attendees to become company valuation experts. Graduates can confidently value any company and possess the in-demand industry skills needed to succeed as investment bankers, asset managers, equity analysts, or value investors.
Click here to learn more about Valuation Master Class Foundation.
The Valuation Master Class Boot Camp presents the Valuation Master Class Foundation material in a 6-week guided online course format. Daily live sessions, teamwork, progress tracking, and the intensive nature help guide attendees to completion. The final company valuation project and presentation is tangible evidence of the attendee's practical valuation experience and dedication to building a career in finance.
Click here to learn more about the Boot Camp.
---