Careers in Finance with Pornphen Chuleeprasert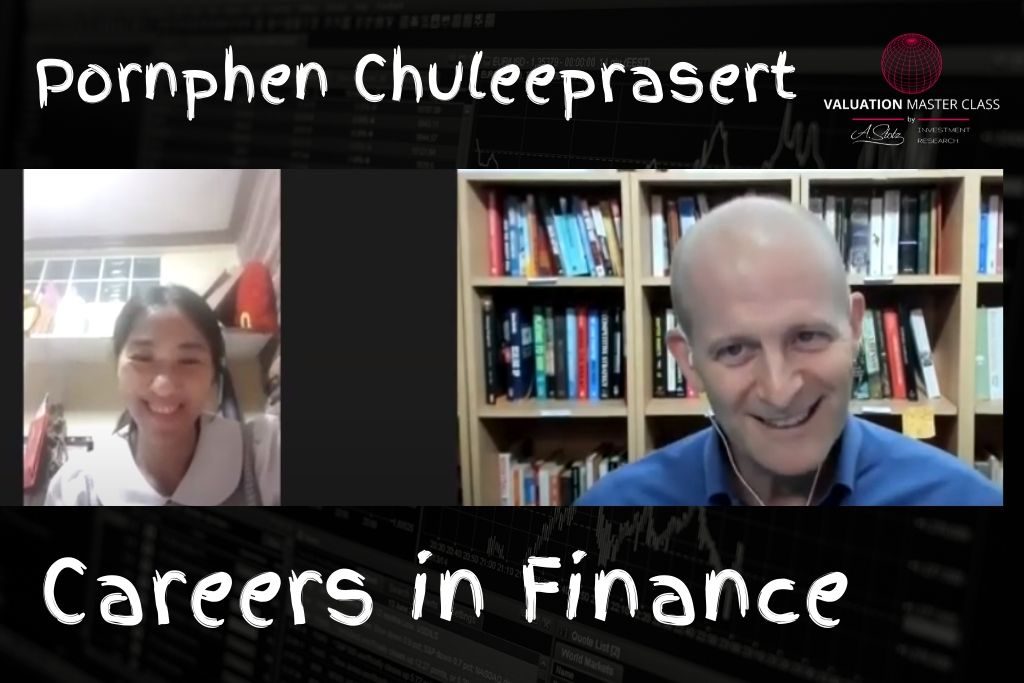 ---
---
Pornphen Chuleeprasert is an experienced Portfolio Manager with a demonstrated history of working in the financial services industry. She's skilled in Research, Microsoft Excel, Customer Service, Management, and Microsoft Word. 
Pornphen is also a strong finance professional with a Master of Architecture (M.Arch.) focused on MSc Finance from Imperial College Business School.
Some of the valuable insights Pornphen shared
As a fund manager, always look at the whole picture first before investing in stocks.

Before you invest, you have to make sure that your decisions and investment process is correct so that you can make high returns for your investors.

Marketers working in finance have to understand the market too. They also have to know the tactics of talking to the clients and establish a lasting relationship.

To succeed in finance have a high interest in the markets, read a lot, and follow the news that affects the stock markets. 

Acquire a wide knowledge of many asset classes.

As a beginner, you don't know exactly what you should do. So go for interviews for different jobs, and then during the interviews, you will be able to tell which job suits you and which one doesn't. Eventually, you will find your path.
---
The Valuation Master Class is an on-demand online course that trains attendees to become company valuation experts. Graduates can confidently value any company and possess the in-demand industry skills needed to succeed as investment bankers, asset managers, equity analysts, or value investors.
Click here to learn more about Valuation Master Class Foundation.
The Valuation Master Class Boot Camp presents the Valuation Master Class Foundation material in a 6-week guided online course format. Daily live sessions, teamwork, progress tracking, and the intensive nature help guide attendees to completion. The final company valuation project and presentation is tangible evidence of the attendee's practical valuation experience and dedication to building a career in finance.
Click here to learn more about the Boot Camp.
---