Careers in Finance with Voragorn Sinlapamongkolkun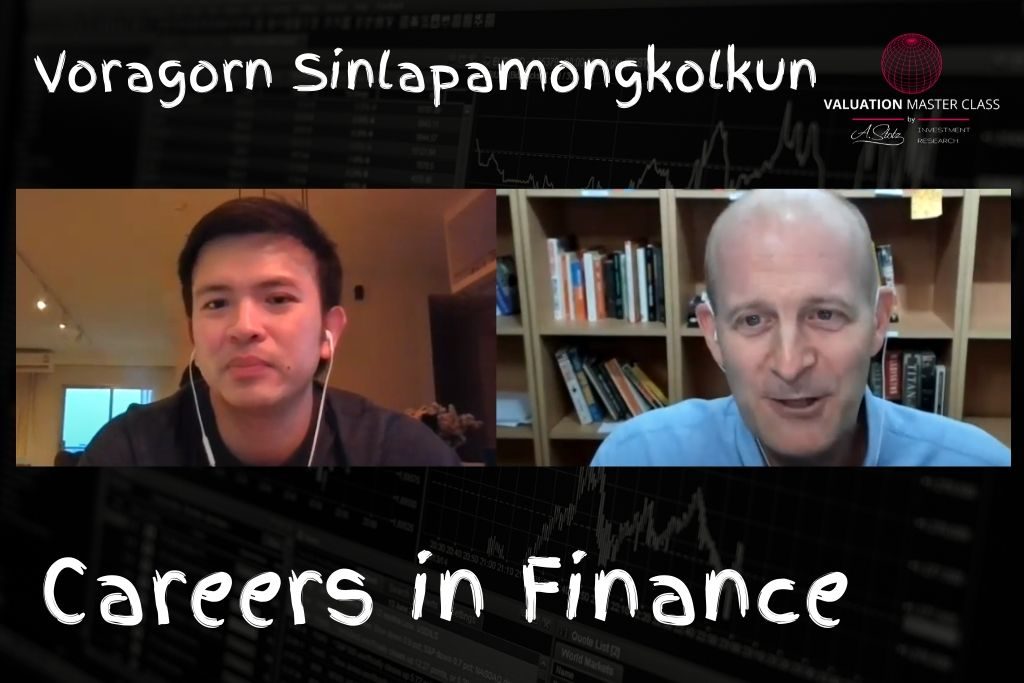 ---
---
Voragorn Sinlapamongkolkun is an experienced investor with a demonstrated history of working in the financial services industry. He is skilled in Portfolio Management, Corporate Finance, Derivatives, Financial Services, and Capital Markets. Voragorn is a strong marketing professional with a Bachelor of Business Administration (BBA) focused on Finance and Marketing from Thammasat University.
Some of the valuable insights Voragorn shared:
Take care of your stakeholders in the industry as a whole, not only in your organization.

You have to look forward and try to learn a new thing. If you don't change yourself something new will change you. 

Keep learning new skills especially soft skills such as interpersonal skills and positive thinking because you have to deal with different stakeholders.

Don't just stick to financial knowledge, get knowledge in other fields too to make you more competitive.
---
The Valuation Master Class is an on-demand online course that trains attendees to become company valuation experts. Graduates can confidently value any company and possess the in-demand industry skills needed to succeed as investment bankers, asset managers, equity analysts, or value investors.
Click here to learn more about Valuation Master Class Foundation.
The Valuation Master Class Boot Camp presents the Valuation Master Class Foundation material in a 6-week guided online course format. Daily live sessions, teamwork, progress tracking, and the intensive nature help guide attendees to completion. The final company valuation project and presentation is tangible evidence of the attendee's practical valuation experience and dedication to building a career in finance.
Click here to learn more about the Boot Camp.
---