Careers in Finance with Voragorn Sinlapamongkolkun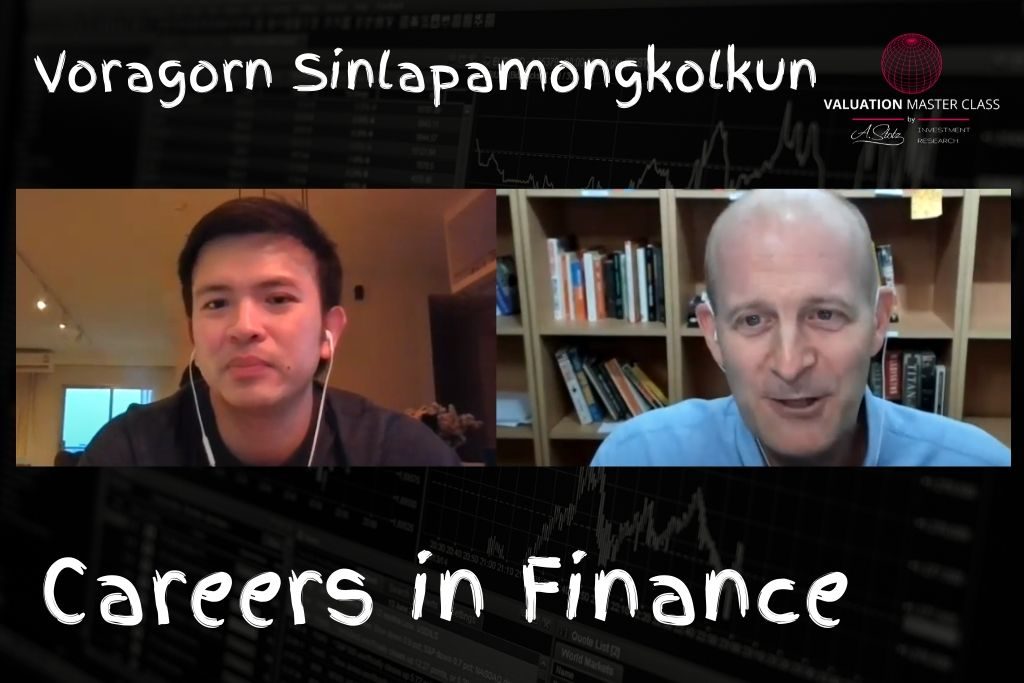 ---
---
Voragorn Sinlapamongkolkun is an experienced investor with a demonstrated history of working in the financial services industry. He is skilled in Portfolio Management, Corporate Finance, Derivatives, Financial Services, and Capital Markets. Voragorn is a strong marketing professional with a Bachelor of Business Administration (BBA) focused on Finance and Marketing from Thammasat University.
Some of the valuable insights Voragorn shared:
Take care of your stakeholders in the industry as a whole, not only in your organization.

You have to look forward and try to learn a new thing. If you don't change yourself something new will change you. 

Keep learning new skills especially soft skills such as interpersonal skills and positive thinking because you have to deal with different stakeholders.

Don't just stick to financial knowledge, get knowledge in other fields too to make you more competitive.
---
In the Valuation Master Class, you get access to many more Careers in Finance interviews. Valuation Master Class is the Bootcamp for Valuation—the complete, proven, step-by-step course to guide you from novice to valuation expert. The course consists of five modules, and you can learn more about Module 1 here.
---