Careers in Finance with Sanit Sirikolkarn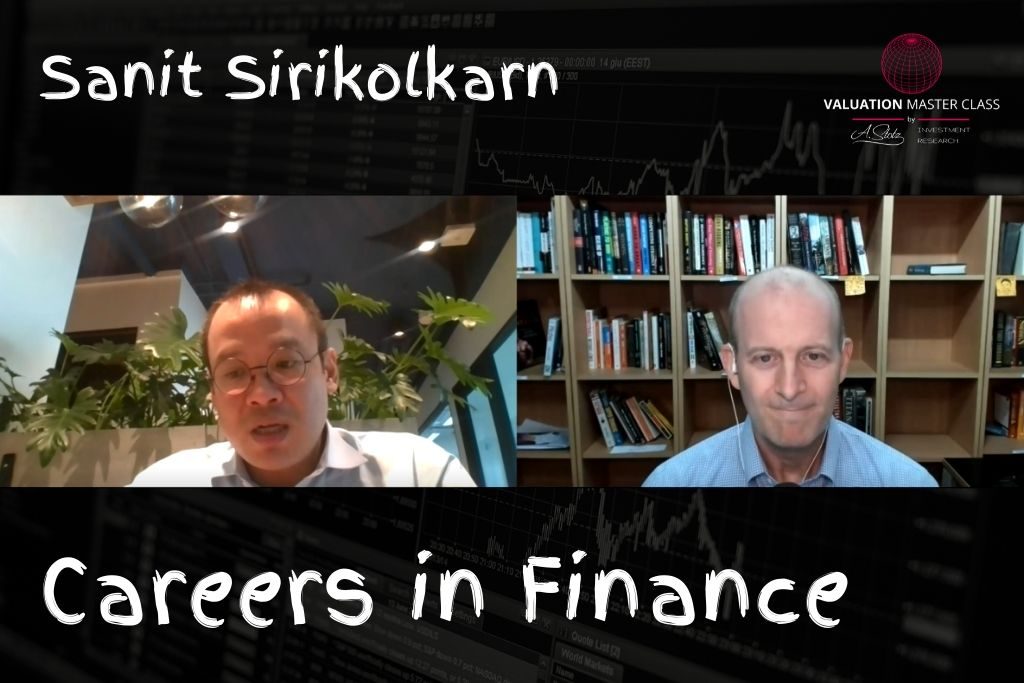 ---
---
Sanit Sirikolkarn is a co-founder and CEO of RB6, a capital market solution Fintech. He is an investment banker turned entrepreneur with a passion for financial inclusion. Having spent 15 years advising leading corporations and institutions on investment and risk management activities, he firmly believes technology can and will democratize quality financial services for all. He was running Goldman Sachs corporate and institutional coverage for Thailand from 2006 to 2015. Prior to that, he was a derivatives structurer at BNP Paribas.
Some of the valuable insights Sanit shared:
Luck plays a big role in your life, but it comes at different times. It doesn't mean that you will always be unlucky. So, you have to be prepared for it.
Be mindful of your ego. It could ruin your career in finance.
Trust is the number one asset in finance, followed by validation and knowledge.
Knowledge, network, and integrity is the formula for success.
Don't resist technology; use it where it can be used. Whatever can be automated, automate it.
It's okay to fail because when you fail, you learn.
Believe in yourself. You can do anything if you put your mind to it.
Be genuine to your responsibility, and never let your guard down in terms of integrity.
---
The Valuation Master Class is an on-demand online course that trains attendees to become company valuation experts. Graduates can confidently value any company and possess the in-demand industry skills needed to succeed as investment bankers, asset managers, equity analysts, or value investors.
Click here to learn more about Valuation Master Class Foundation.
The Valuation Master Class Boot Camp presents the Valuation Master Class Foundation material in a 6-week guided online course format. Daily live sessions, teamwork, progress tracking, and the intensive nature help guide attendees to completion. The final company valuation project and presentation is tangible evidence of the attendee's practical valuation experience and dedication to building a career in finance.
Click here to learn more about the Boot Camp.
---