Careers in Finance with Tochathorn Somjaivong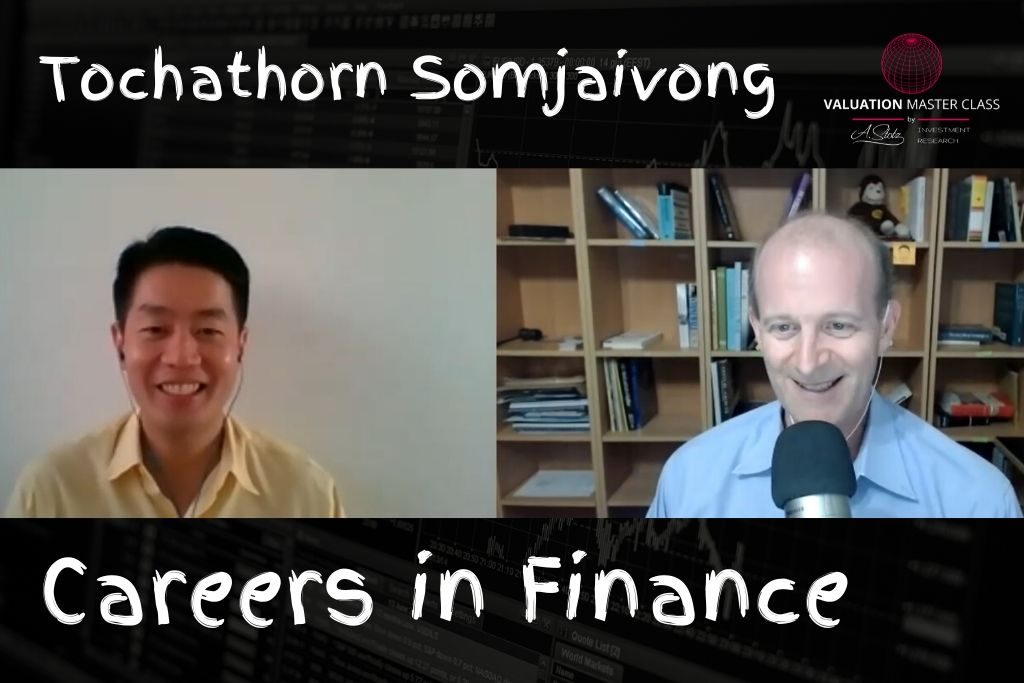 ---
---
Tochathorn Somjaivong is an independent financial planner providing financial wellness consultation, and also holistic financial planning for organizations and individual clients. He is an instructor on financial planning for the Stock Exchange of Thailand, Thai Financial Planning Association, Office of Insurance Commission.
Some of the valuable insights Tochathorn shared:
Learn more about the human/soft side of the business because that is one of the most important aspects of business success.
The world of finance is not science. There are models and theories in finance but not laws.
Focus on continuous learning and development.
Set up a goal for yourself like what you want to be excellent at it and work towards your goals on that.
There's no need to compare yourself with others because everyone has their own path to success. Instead, compare against yourself. Keep moving and continue trying to become better today than you were yesterday.
If you have no background in finance, make sure you keep trying to expand your network. Get to know more new people.
---
The Valuation Master Class is an on-demand online course that trains attendees to become company valuation experts. Graduates can confidently value any company and possess the in-demand industry skills needed to succeed as investment bankers, asset managers, equity analysts, or value investors.
Click here to learn more about Valuation Master Class Foundation.
The Valuation Master Class Boot Camp presents the Valuation Master Class Foundation material in a 6-week guided online course format. Daily live sessions, teamwork, progress tracking, and the intensive nature help guide attendees to completion. The final company valuation project and presentation is tangible evidence of the attendee's practical valuation experience and dedication to building a career in finance.
Click here to learn more about the Boot Camp.
---