Careers in Finance with Angus Mackintosh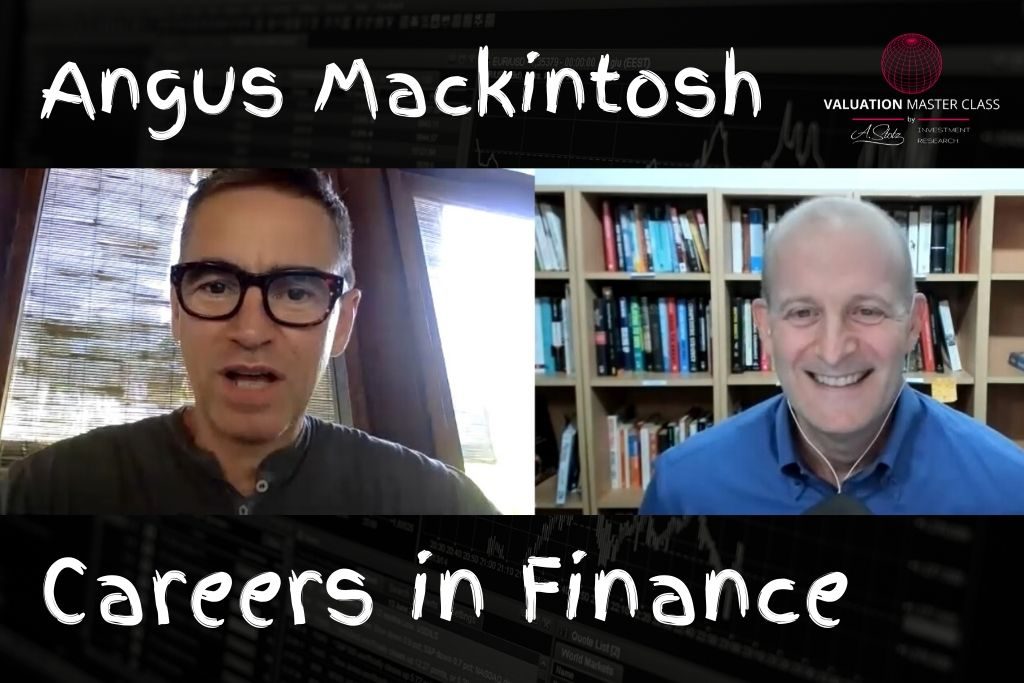 ---
---
Angus Mackintosh has been in Equity Sales and Research for more than 25 years covering Asian markets. He possesses an in-depth knowledge of a wide range of companies, economies, and markets in Asia. Over his career, he has specialized in HK/China and ASEAN markets at various different houses, more recently heading equities in Indonesia for Bank of America Merrill Lynch in Jakarta for more than three years. Whilst in Jakarta, he produced a well-read daily and weekly product on the Indonesian market, which included company visits, as well as political, economic, and sector commentary. Now works as an insight provider for Smartkarma based in Singapore.
Some of the valuable insights Angus shared:
To build a successful career in finance, you have to really want to work in finance.
Have a decent grounding in the area of finance that you're interested in and understand what it all means.
Being able to condense ideas into a short and succinct description is better than just being a spreadsheet expert.
The socialization side of things is very important in this industry, make friends and keep them.
The culture which you work in is very important because it determines whether you are happy or unhappy.
Go with the company that you think is going to have a commitment to markets and to what you're doing.
Be willing to go the extra mile for people you work with, especially those who have a lot of experience.
Listen to your seniors in the industry and learn from their experience.
---
The Valuation Master Class is an on-demand online course that trains attendees to become company valuation experts. Graduates can confidently value any company and possess the in-demand industry skills needed to succeed as investment bankers, asset managers, equity analysts, or value investors.
Click here to learn more about Valuation Master Class Foundation.
The Valuation Master Class Boot Camp presents the Valuation Master Class Foundation material in a 6-week guided online course format. Daily live sessions, teamwork, progress tracking, and the intensive nature help guide attendees to completion. The final company valuation project and presentation is tangible evidence of the attendee's practical valuation experience and dedication to building a career in finance.
Click here to learn more about the Boot Camp.
---