Improve Your CFA Exam Score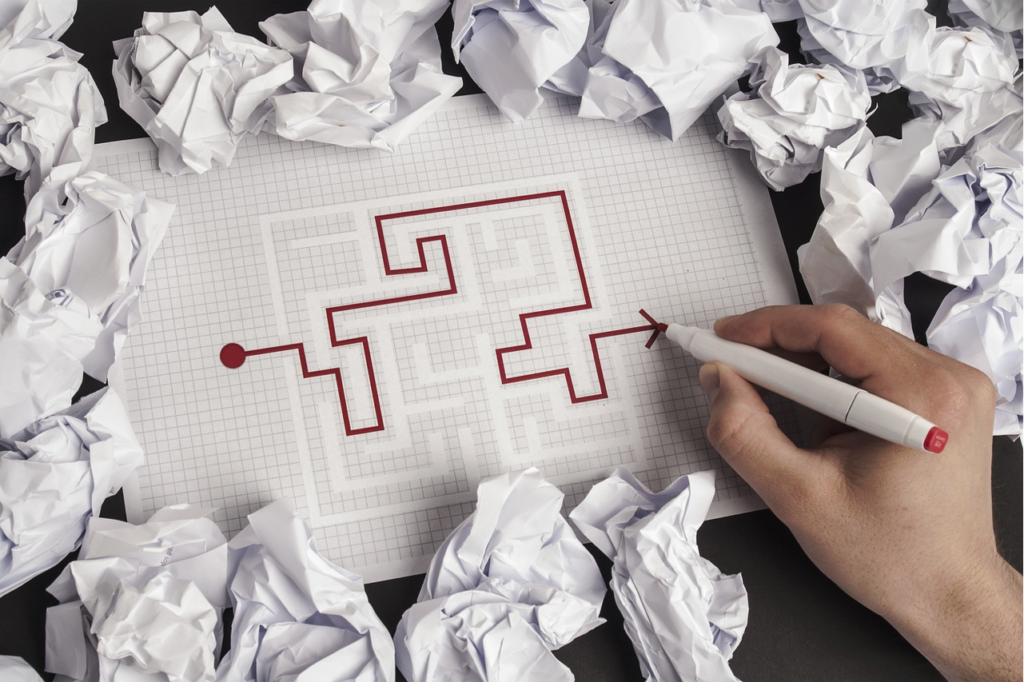 If you were to ask anybody who has ever taken the CFA exam, they would tell you one thing, it is hard. Since 1963, when the first exams began, on average only 42% of exam takers have passed Level 1, 46% for Level 2, and 57% when it comes to Level 3. However, this does not include the approximately 25% of those who register for the exam, but are unable to sit through the entire six-hour test. So yes, you can rest assured that these are going to be three of the hardest exams you will ever take in your life.
However, just because you know that the CFA exam is going to be tough, that doesn't mean there aren't tips you can implement to help boost your chances of improving your CFA score. Now keep in mind that this is in no way a 'cheat sheet', you need to study the material and put in the work too. But by implementing these tips, you will be better prepared for the CFA exam.
While you will only really need your stationery and a calculator to take into the CFA exam with, it doesn't hurt to be prepared for the 'just in case.' Having spent all this time and money on preparing for this, it makes sense to ensure a dead calculator battery isn't the reason why you fail. So on your test day, ensure you bring the following items:
Extra calculator batteries as well as an additional calculator
Extra pens and pencils, as well as a good eraser
Your exam admission ticket and a valid passport
The CFA exam is a long test that is going to take you a few hours to complete. Time management is critical here. You want to do your best to try and pace yourself according to the time you've allotted for each question.
While this can sound tedious, it is best if you use all of the exam time available. As tempting as it is to cut out early (if by some miracle you race through the questions), you should sit and carefully review your answers to make sure that you've given the best possible answer for each of the questions. A good way of doing this is by timing yourself on practice exams.
Be sure to plan for at least 30 extra minutes checking answers and trying to improve them. If that sounds like a long time, compare that to the hundreds of hours that you spent studying to take this exam and how much you probably don't want to spend another six months to a year studying to retake this exam. Remember, one correct answer could be the difference between you passing instead of failing.
Start to take practice exams as soon as you feel you have an understanding of all the material. These mock exams will be able to show you what your strengths are, as well as your weaknesses. You can then allot more study time to the areas that you struggle with. While the additional practice exams and study materials can be more costly, they are also definitely worth it. The more prepared you are to take the CFA exam, the more likely you are to get a passing CFA score.
About a month before taking the actual CFA exam, try to simulate what the exam day will be like. Wake up when you are planning to, travel to a different location to take a mock exam (for example, your local library) and do a practice run through. You can even add in the lunch break. By doing this, you will help prepare your mind and body for the entire six-hour exam day that you will soon be doing.
Make/Purchase Flash Cards
A simple way to help memorize definitions and equations is to either buy or make flashcards. This is a great way to study the definitions, calculations, and anything else that you will need to know. Since flash cards are portable and don't take up much space, you can have them with you all the time in case you have a few extra minutes you weren't planning on during your day. (Check out my #1 Study Tip for the CFA Exams here which takes this tip to the next level!)
Don't Cram Before the Test
While there is no way you will be able to learn everything you need to know by cramming right before the test, it is a perfect time to review some of the concepts you know. If you have studied adequately, you should have a good understanding of all the definitions, concepts and equations. Right before the exam day, take this time to relax somewhat and keep the reviewing light. You want to focus on doing things that give you confidence in what you already know. Don't stress yourself out right before exam time.
While all of the tips in the world are great, none are a substitute for putting in the commitment and studying the CFA preparation materials. What these tips will do, however, is to help you get more questions right and alleviate some of the stress that you will no doubt experience leading up to the test. Check out my #1 CFA study tip for more exam help.
---
The Valuation Master Class is an on-demand online course that trains attendees to become company valuation experts. Graduates can confidently value any company and possess the in-demand industry skills needed to succeed as investment bankers, asset managers, equity analysts, or value investors.
Click here to learn more about Valuation Master Class Foundation.
The Valuation Master Class Boot Camp presents the Valuation Master Class Foundation material in a 6-week guided online course format. Daily live sessions, teamwork, progress tracking, and the intensive nature help guide attendees to completion. The final company valuation project and presentation is tangible evidence of the attendee's practical valuation experience and dedication to building a career in finance.