Learn Practical Skills in Valuation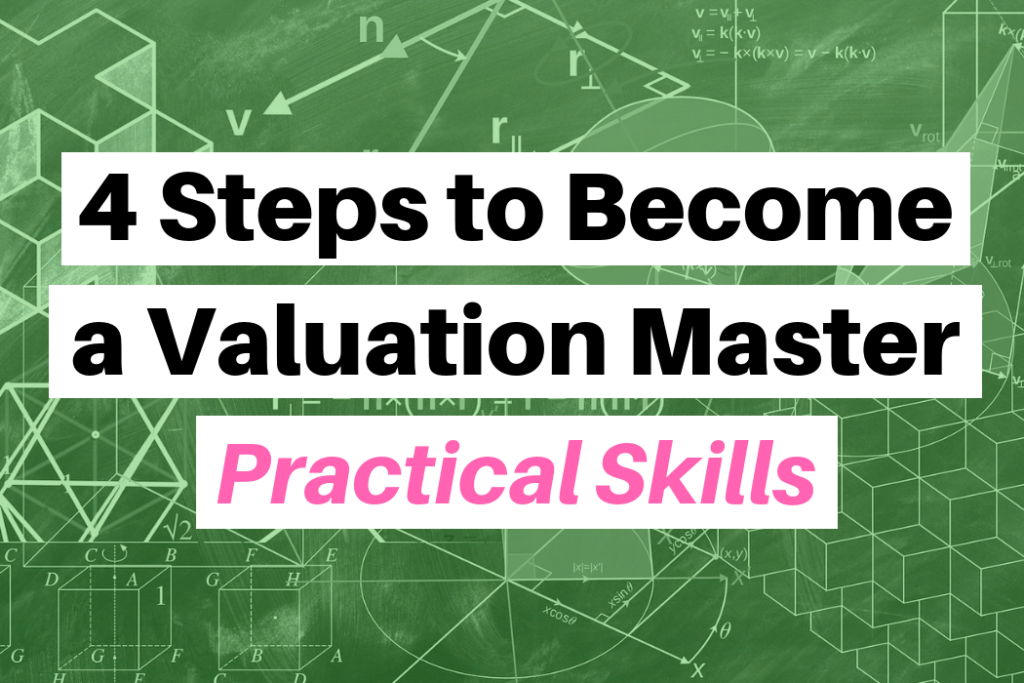 Valuation Master Class Live is the leading valuation training workshop for aspiring students and young professionals.
Prior attendees say they gained four key things:
First, they learned PRACTICAL skills for equity valuation, because we focus on real valuations, not theory.
Second, they gained CONFIDENCE in their valuations, because they learned the mistakes to avoid.
Third, they increased their PRODUCTIVITY, by using my valuation model and applying my tips and tricks.
Fourth, they learned how to become a valuation expert and make a bigger IMPACT, after learning what really matters in valuation.
Let's talk about point number one: You will learn practical skills for equity valuation.
Most people read textbooks or attend university lectures to understand valuation theory, but the reality is that actual valuation work is very, very different from theory.
Many people think "well I'll just learn valuation on the job." WRONG. The reality is that most analysts do NOT get enough of the practical experience they need to perform well.
Consider my case; I only valued about 8 REAL companies in my FIRST THREE YEARS as an analyst! I only valued 8 REAL companies in my FIRST THREE YEARS as an analyst! And I had to make recommendations that affected both my company and my own career! Crazy.
We overcome this problem in the Valuation Master Class by teaching PRACTICAL skills in equity valuation. I built this whole workshop around the valuation of REAL companies. You learn real-life valuation first; theory second; and that is what makes it so practical.
One of my prior students, Wafi Wahab, said: "The Valuation Master Class Live helped me to overcome the huge barrier of confidently valuing any company without hesitation."
---
PRACTICE makes perfect!
The Valuation Master Class is an on-demand online course that trains attendees to become company valuation experts. Graduates can confidently value any company and possess the in-demand industry skills needed to succeed as investment bankers, asset managers, equity analysts, or value investors.
Click here to learn more about Valuation Master Class Foundation.
The Valuation Master Class Boot Camp presents the Valuation Master Class Foundation material in a 6-week guided online course format. Daily live sessions, teamwork, progress tracking, and the intensive nature help guide attendees to completion. The final company valuation project and presentation is tangible evidence of the attendee's practical valuation experience and dedication to building a career in finance.