PepsiCo's Profit Margin Is Half of Coke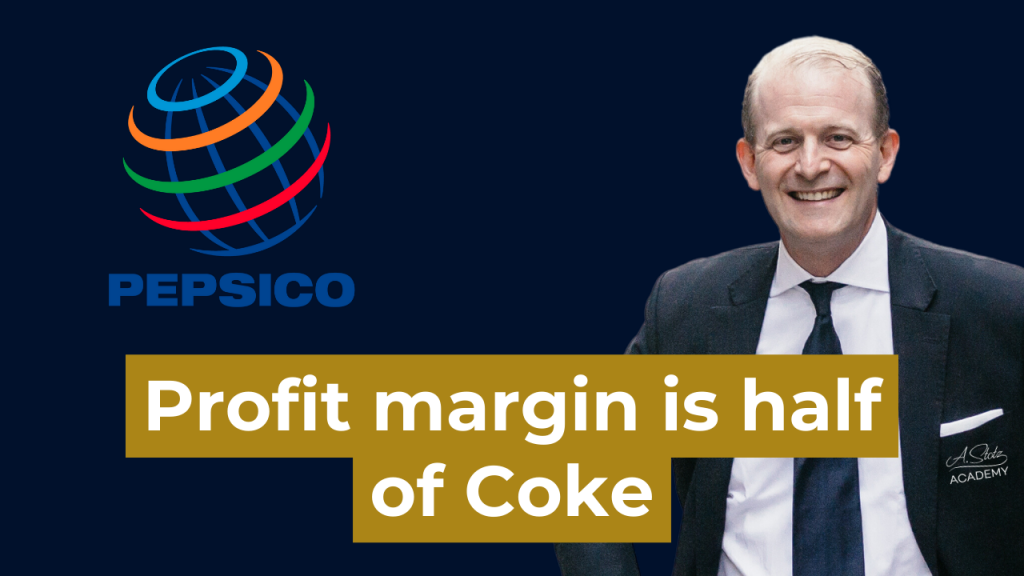 What's interesting about Pepsi is…that its profit margin is half of Coke (and I have a secret photo)
---

PepsiCo own 23 brands
Beverage, Food and Snack
Available in > 200 countries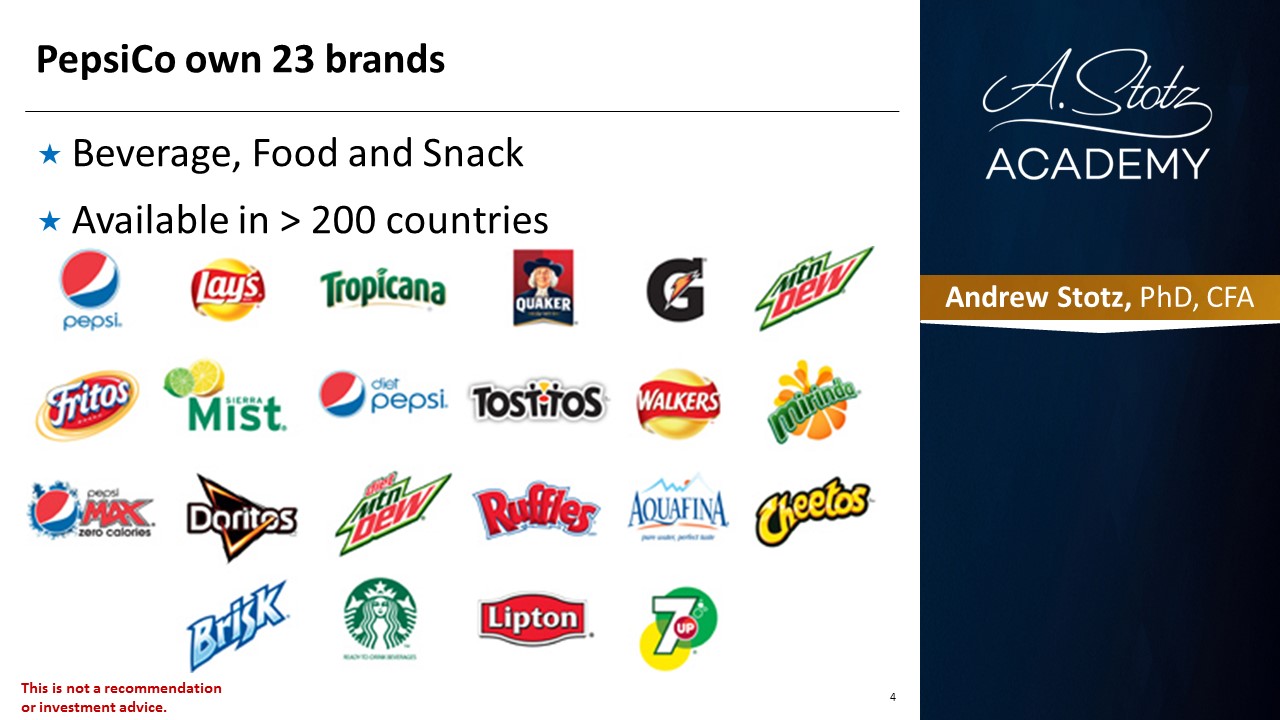 Coca Cola Vs. Pepsi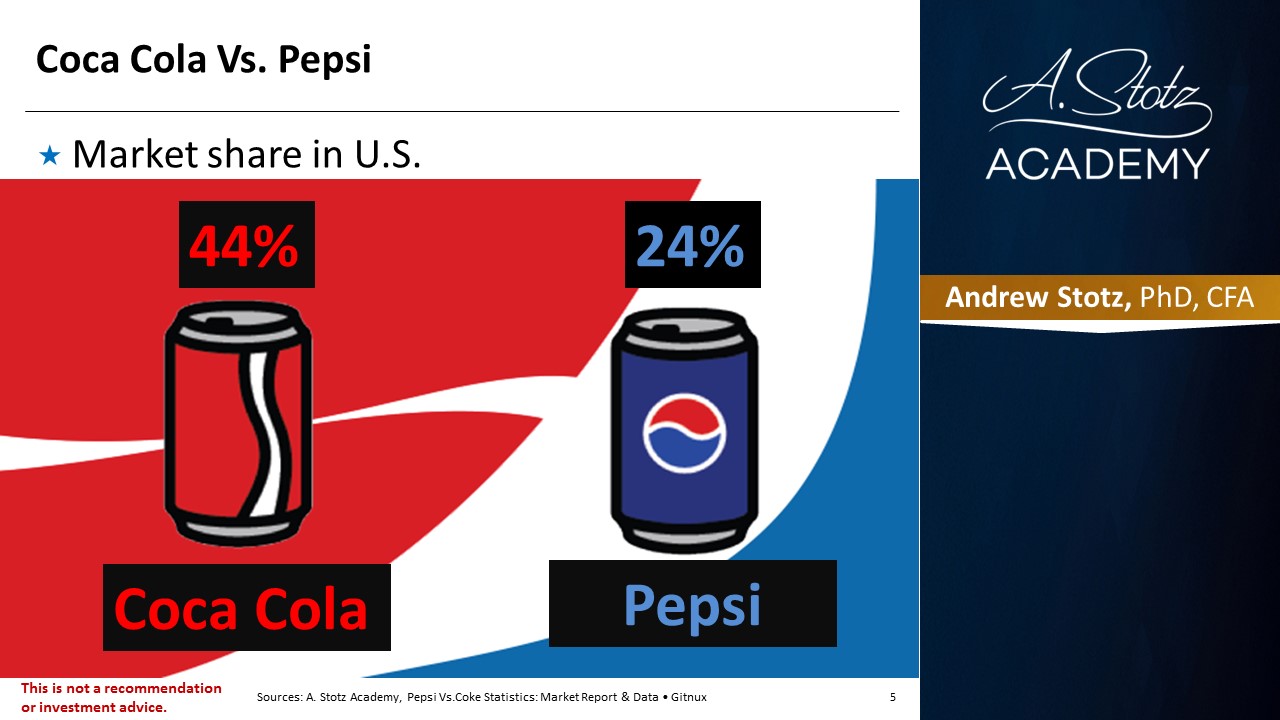 Coca Cola Vs. PepsiCo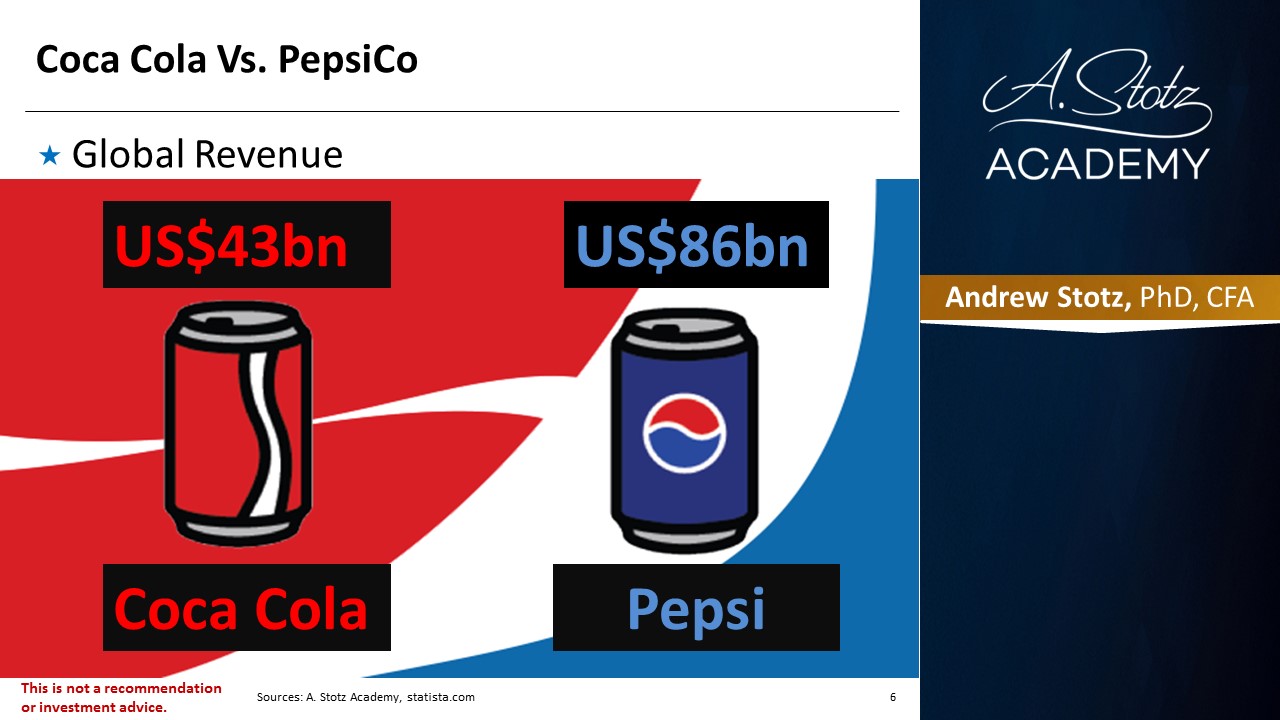 ---
Download the full report as a PDF
---
Revenue from both food and beverage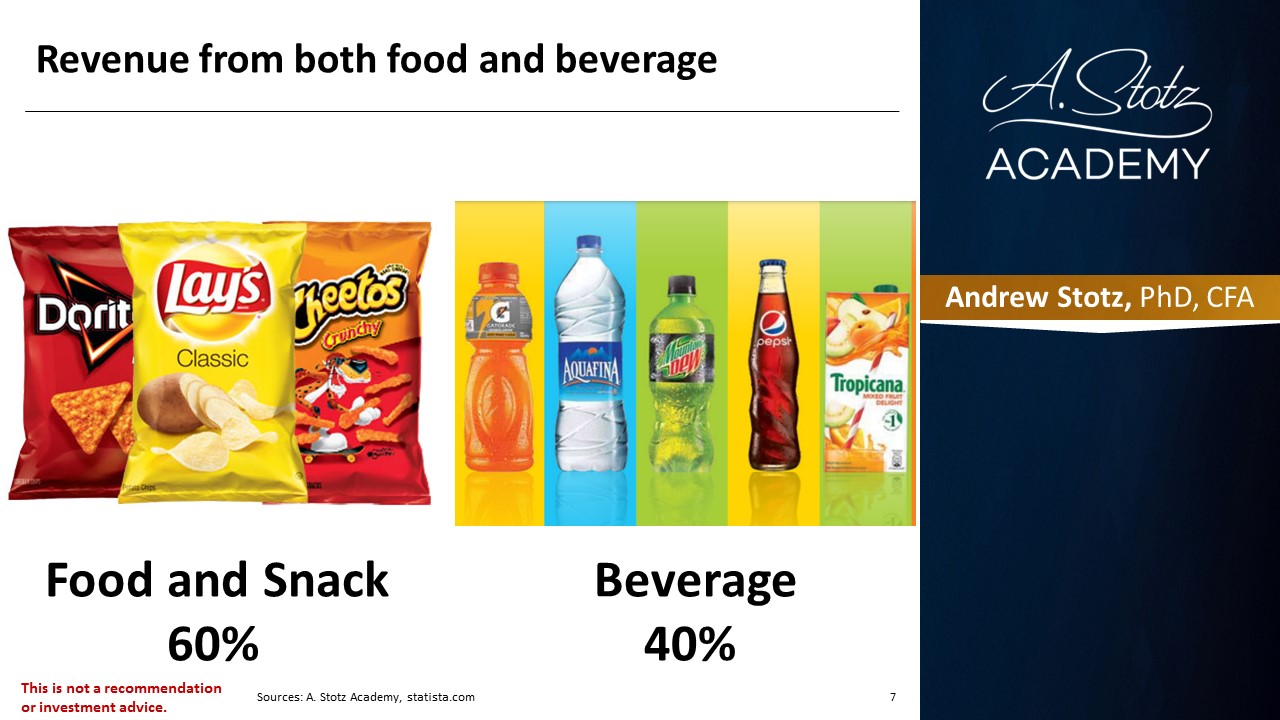 Most valuable brand in Beverage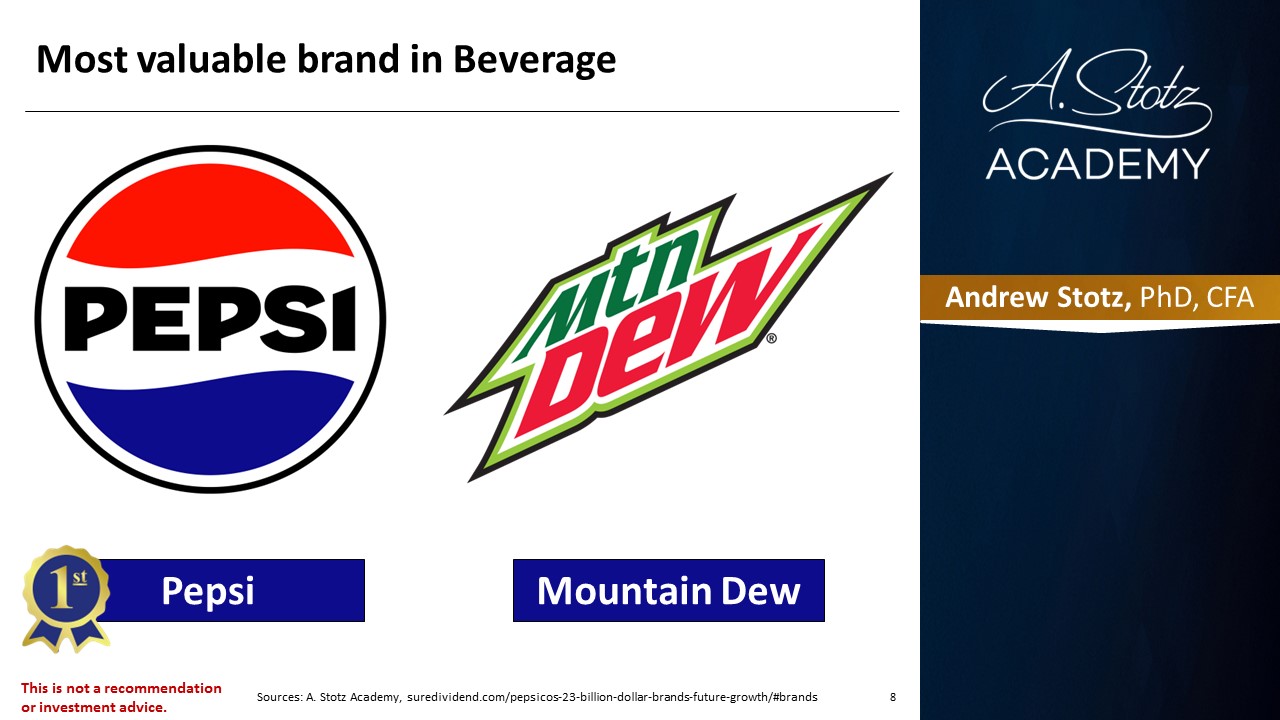 Most valuable brand in Food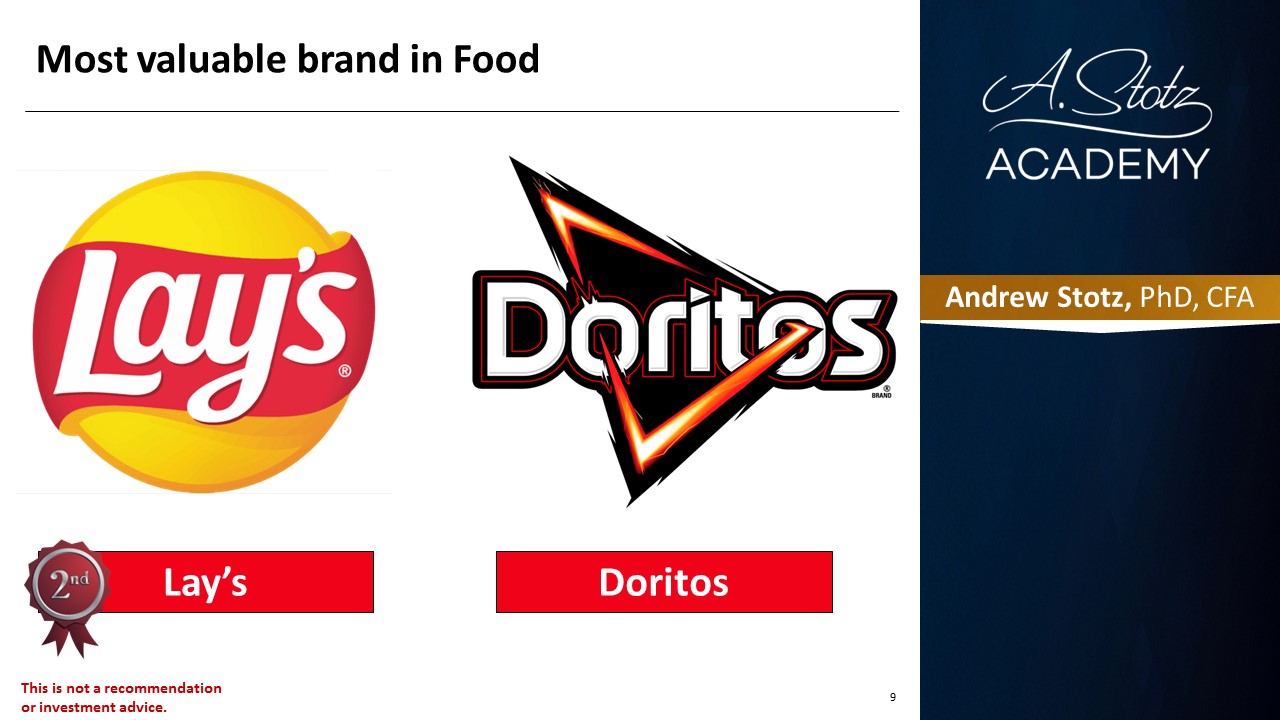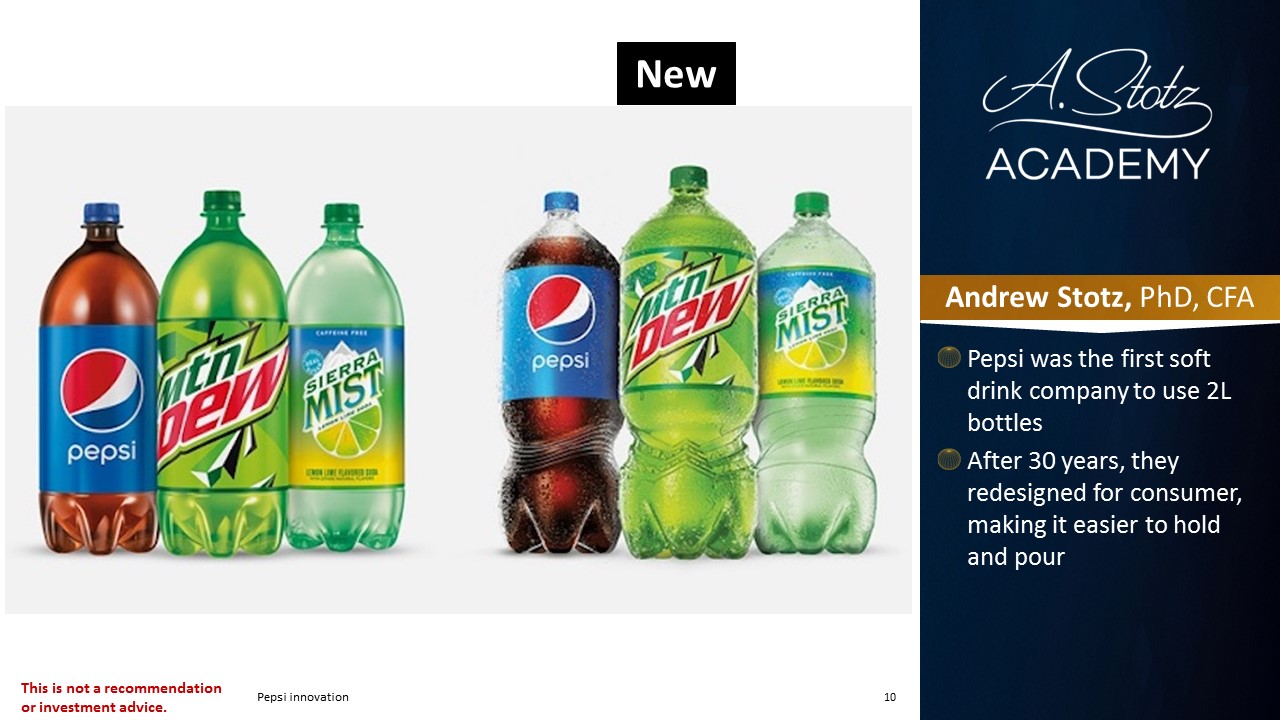 Pepsi was the first soft drink company to use 2L bottles
After 30 years, they redesigned for consumer, making it easier to hold and pour

Founded in 1893 in North Carolina, USA by pharmacist Caleb Bradham – pharmacist
Indra Nooyi
Joined PepsiCo in 1994
1996 until 2000 was senior vice president for corporate strategy and development
President and chief financial officer from 2001
CEO from 2006 to 2018
Chairwoman from 2007 until 2019
Fear as Motivation by Indra Nooyi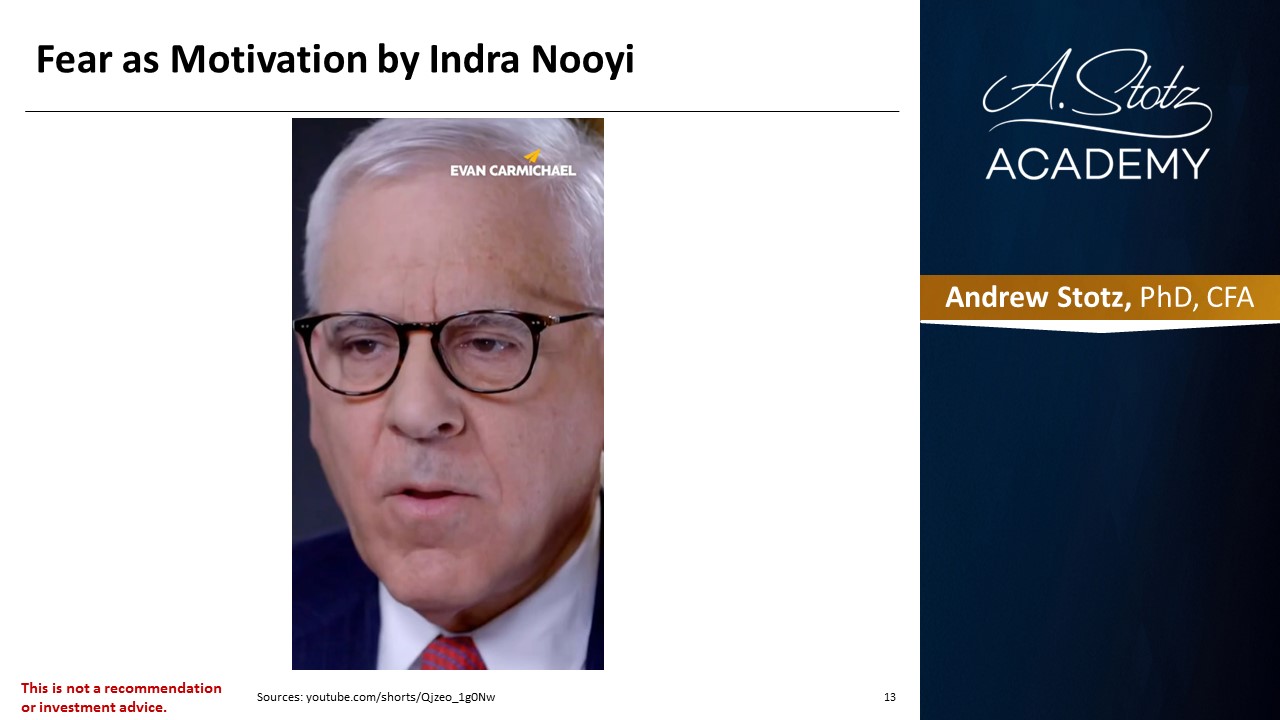 PepsiCo – US – Founded 1898
Cons. Staples sector, 423,000 employees, US$86bn revenue
Main segments/products
Pepsi
Frito-Lay (snack division)
Quaker Foods (oatmeal, cereals, and snacks)
Its competitive advantage
CCompetitive advantage through a wide product portfolio of popular beverage, snack, and food brands.
How it achieved its competitive advantage
Achieved its competitive advantage through strong brand recognition, diverse product offerings, and effective marketing strategies.
Quarterly results

PEP reported 3Q23 recurring EPS of US$2.24, which was +1.8% YoY and +6.9% QoQ
The 9M23 result was 75.8% of our full-year forecast
American love sports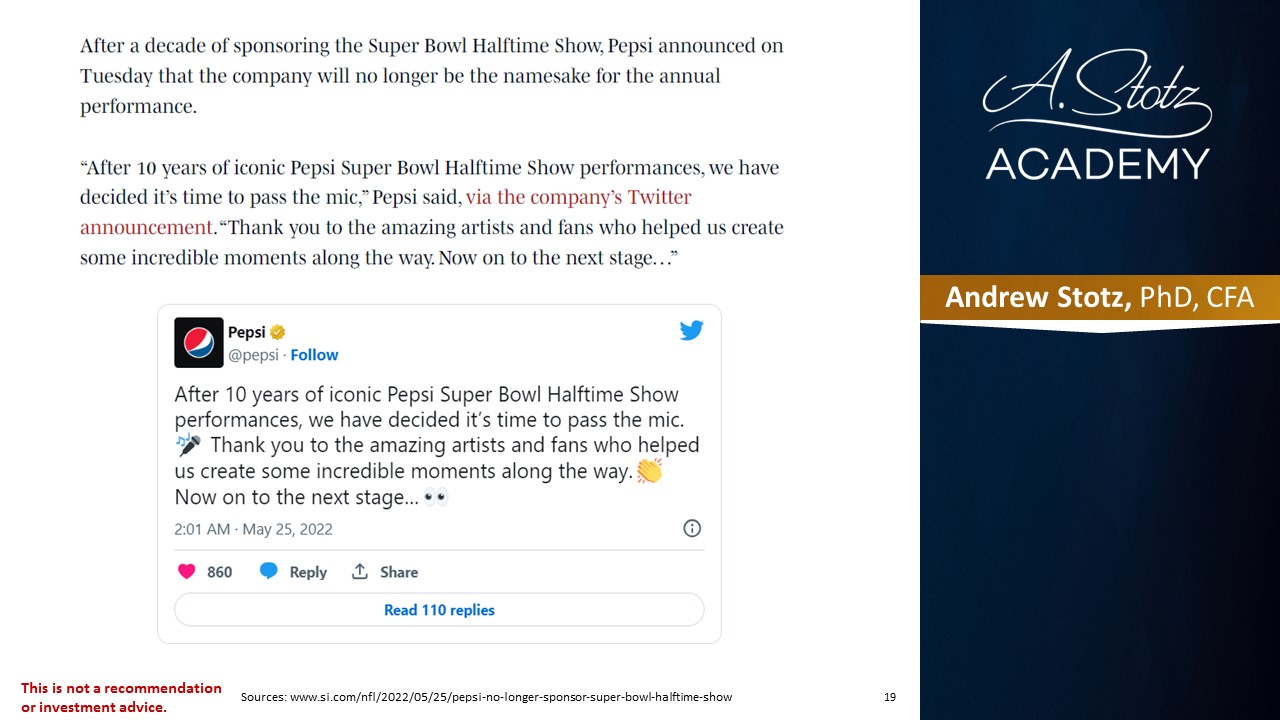 Pepsi ≠ Super Bowl
Sponsored the show for the past 10 years
Due to slight decrease in broadcast viewers
Apple Music has replaced Pepsi as the half-time show's sponsor
Indra Nooyi speaking about the challenges women face has had 1.9m views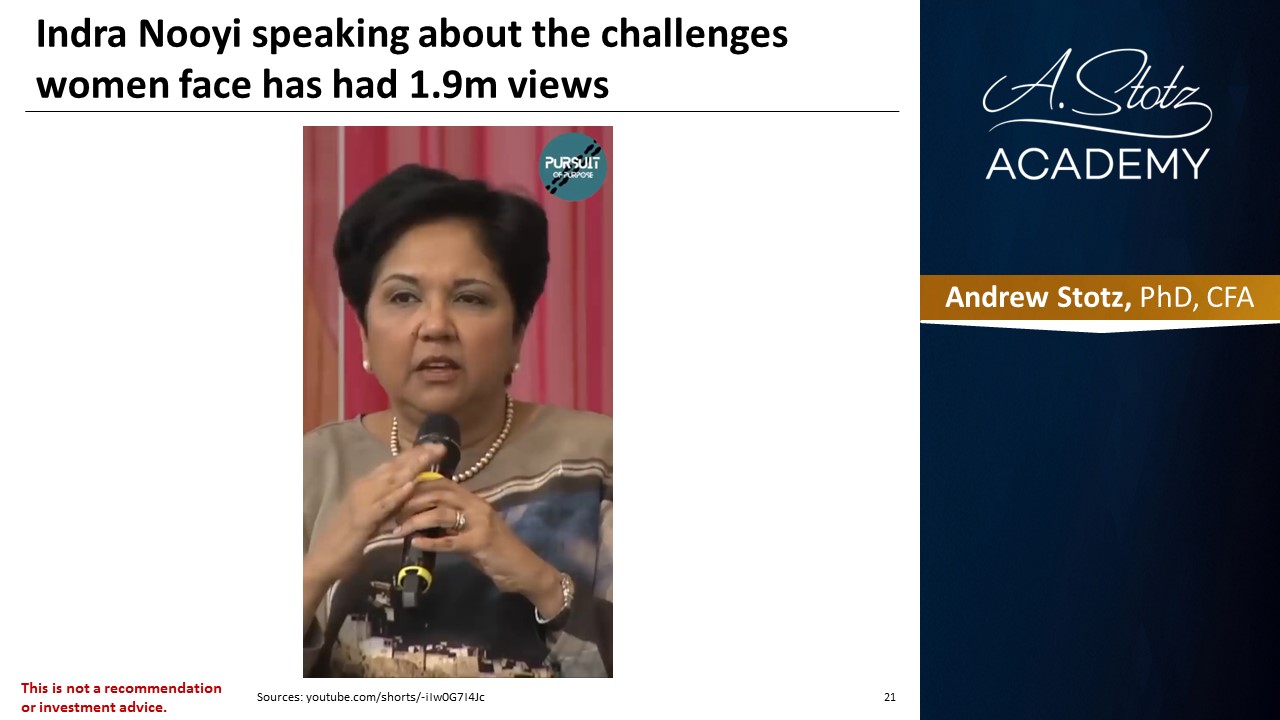 Valuation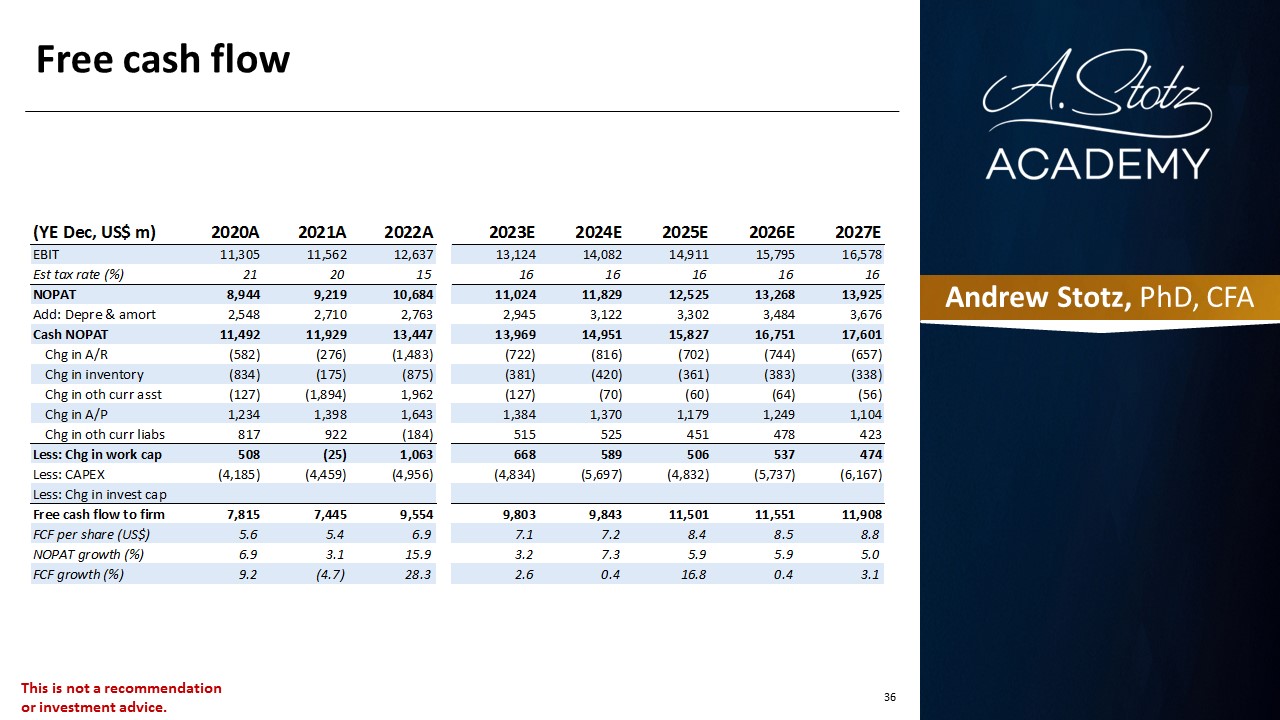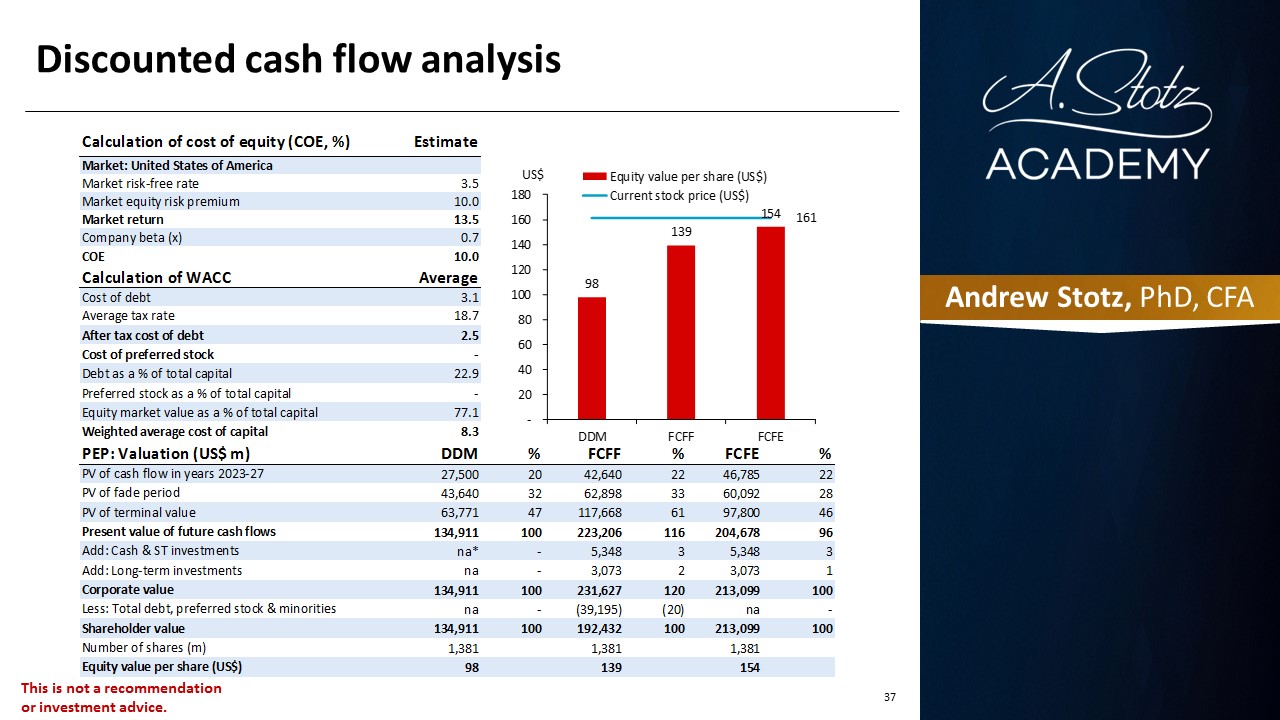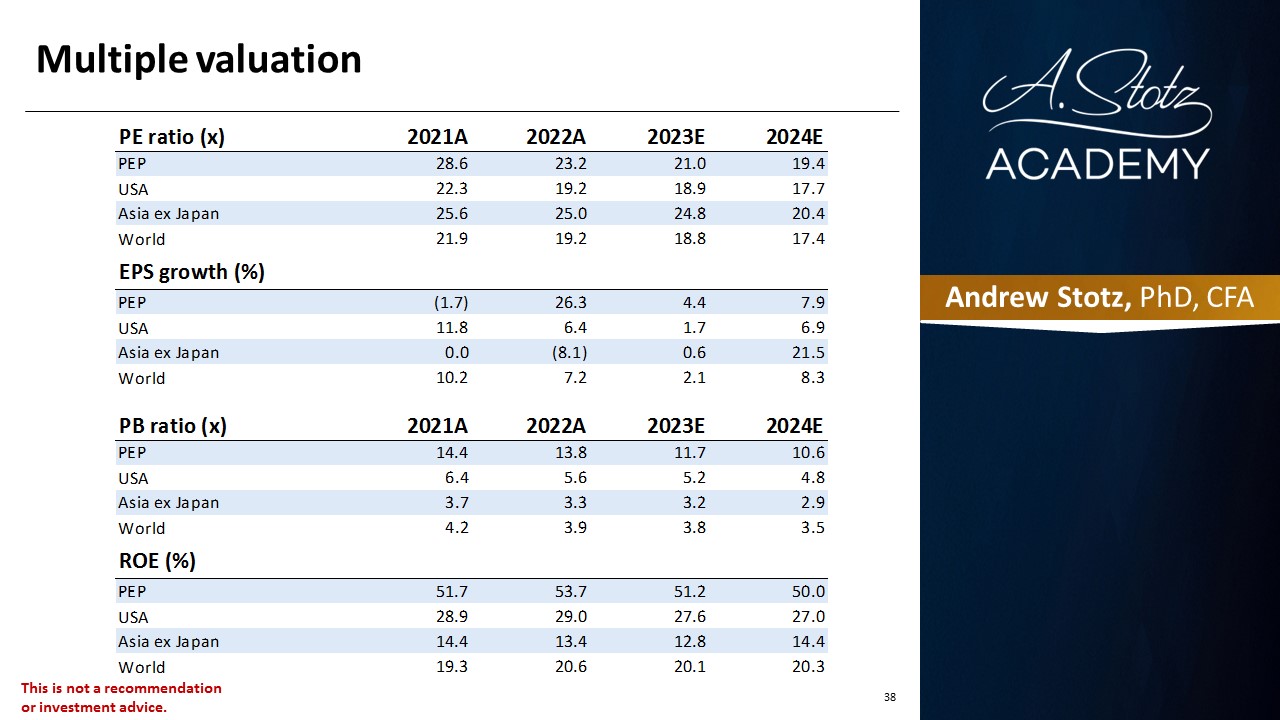 ---
Download the full report as a PDF
---
DISCLAIMER: This content is for information purposes only. It is not intended to be investment advice. Readers should not consider statements made by the author(s) as formal recommendations and should consult their financial advisor before making any investment decisions. While the information provided is believed to be accurate, it may include errors or inaccuracies. The author(s) cannot be held liable for any actions taken as a result of reading this article.