For Every Dollar of Coca-Cola You Buy a Quarter Goes to Profit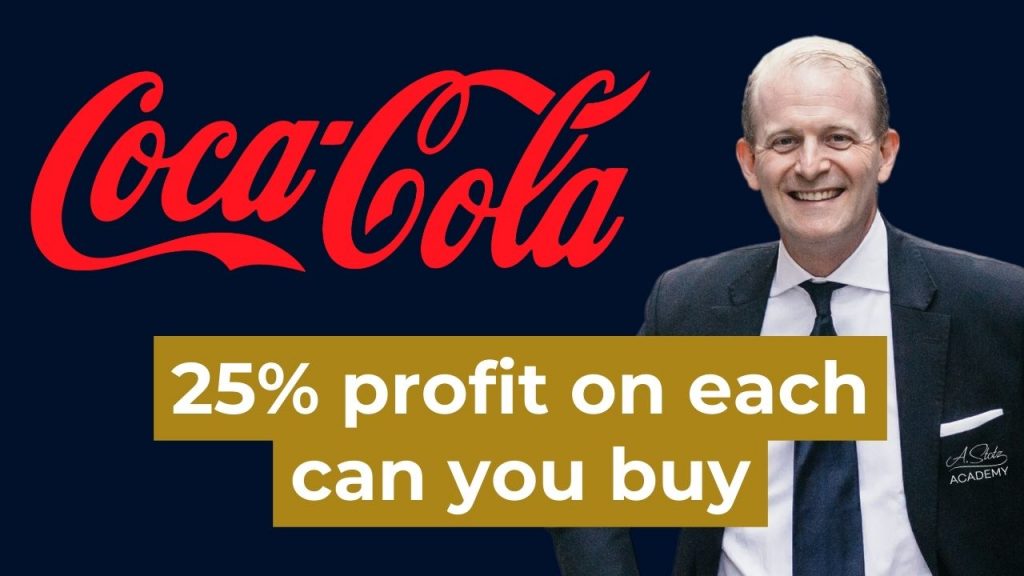 What's interesting about Coca-Cola is that for every dollar paid, nearly a quarter goes to profit
---
The Origin of Coca-Cola
Originated in Atlanta, USA
May 8, 1886
Dr. John Stith Pemberton – pharmacist
Unit Case Volume 2022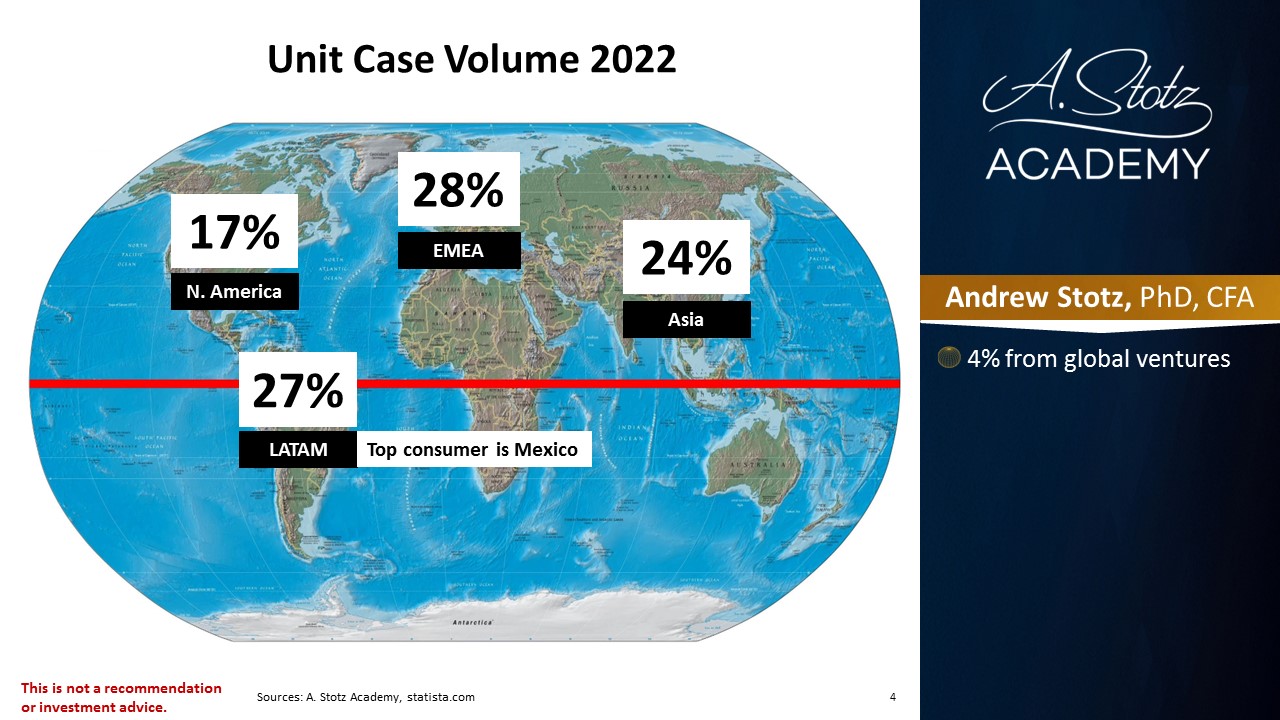 2022 % of revenue (green color is % of profit)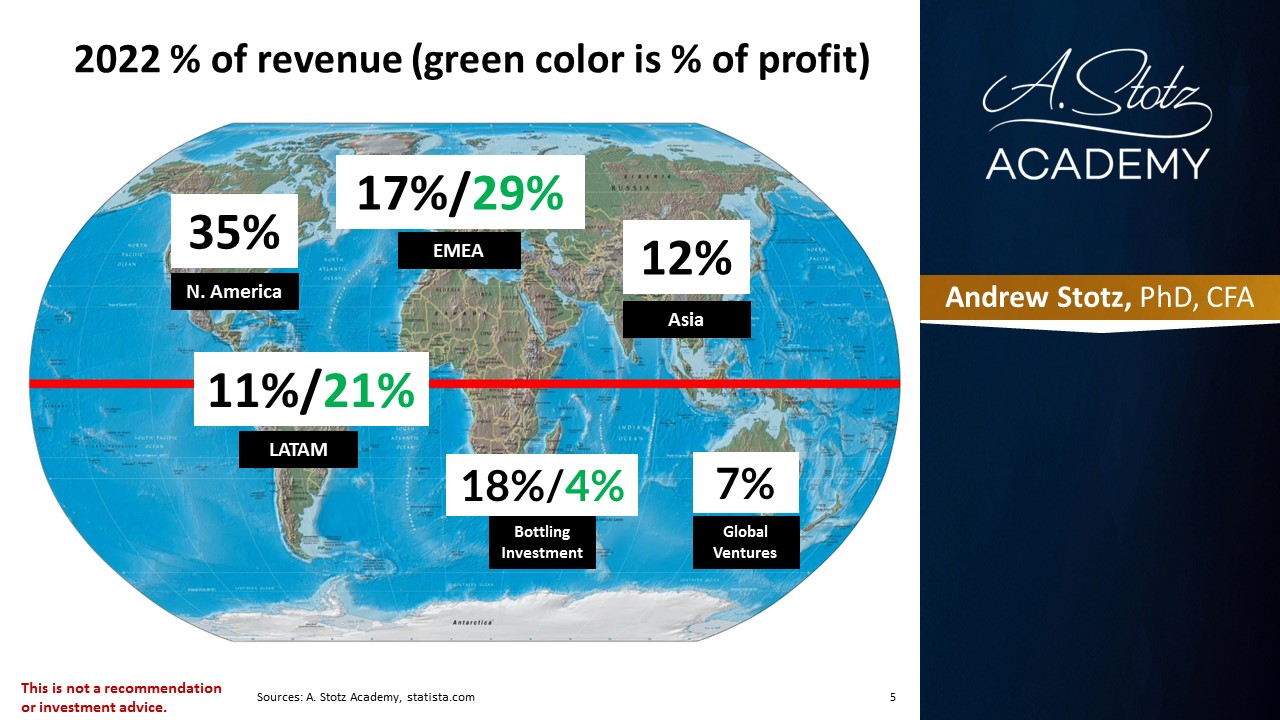 2,800+ products available in 200+ countries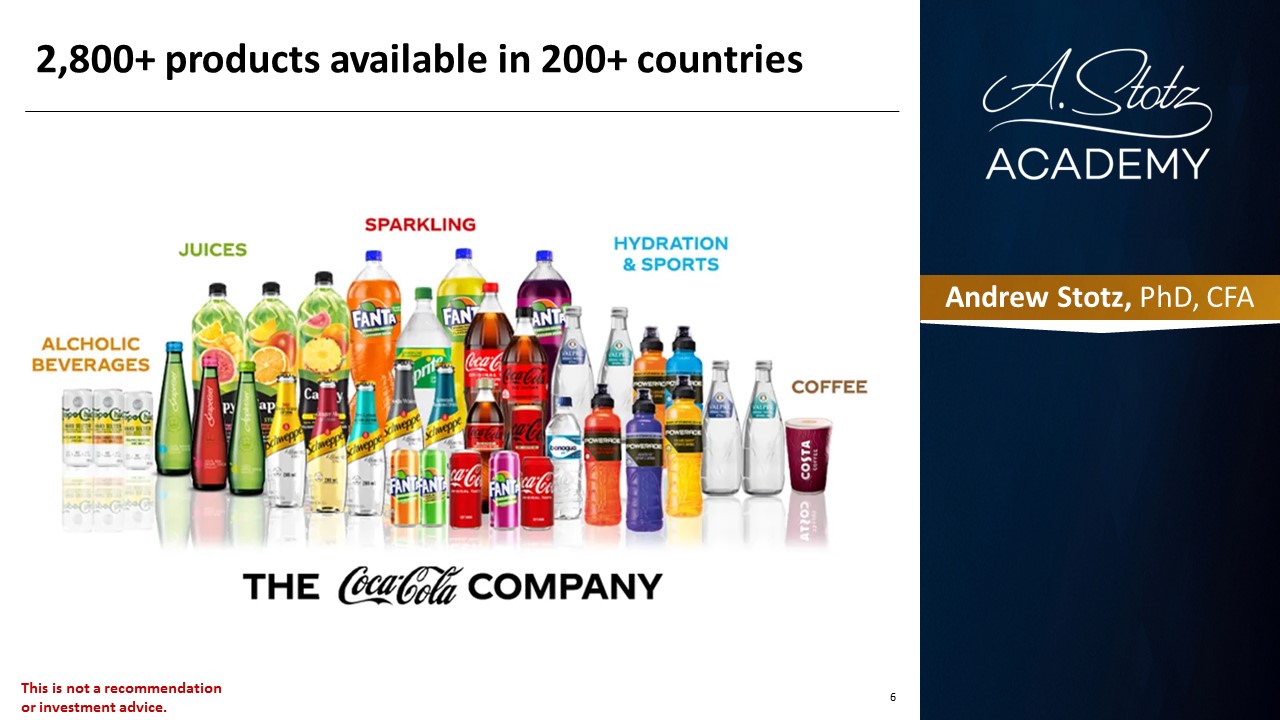 ---
Download the full report as a PDF
---
Costa Coffee
A British multinational coffeehouse chain founded by Italian brothers Sergio and Bruno Costa in London in 1971

They moved to England from Italy to bring high-quality coffee to the British public

In 1978, they opened their first store to showcase their coffee to the public
In 1995, Costa was acquired by Whitbread, a British hospitality company that helped Cost expand in the UK and internationally
The old factory was in South London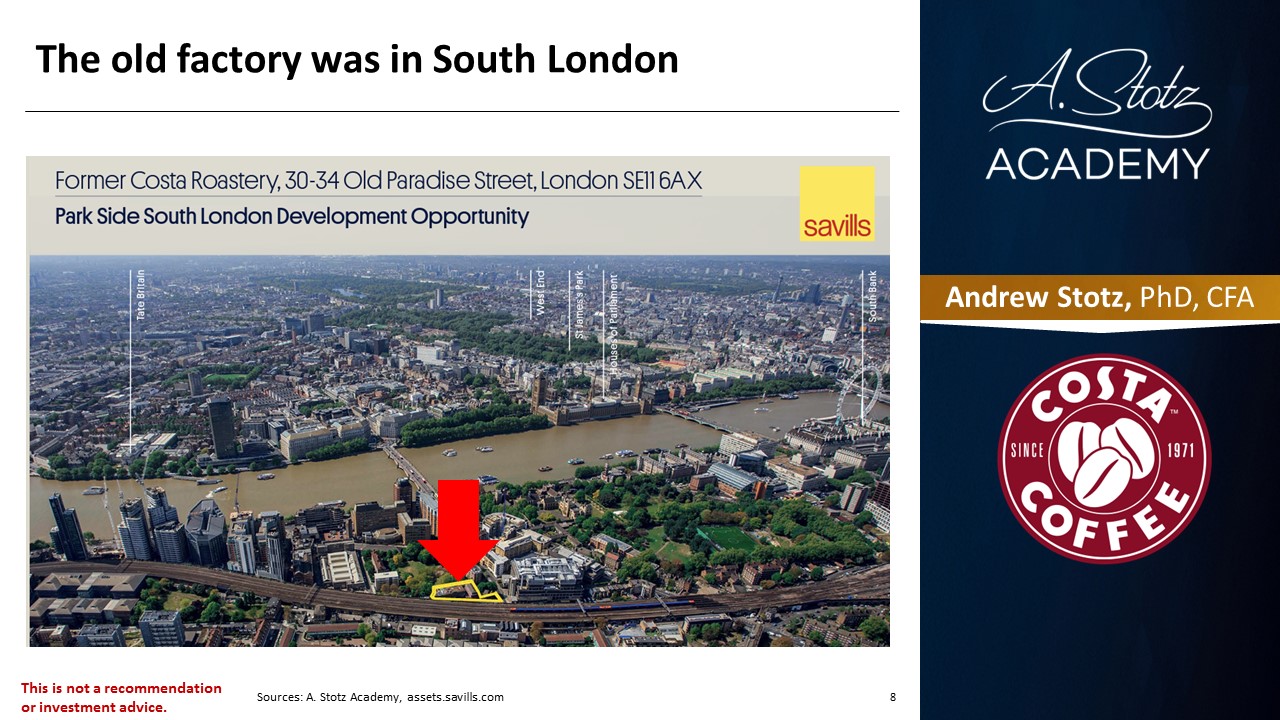 In January 2019, Whitbread sold Costa Coffee to The Coca-Cola Company
The company now has nearly 4,000 Costa coffee shops and over 14,000 Costa Express self-serve coffee bars worldwide
Costa's portfolio also includes ready-to-drink and at-home coffee solutions

Coca-Cola – US – Founded 1892
Cons. Staples sector, 86,200 employees, US$33bn revenue
Main segments/products
Coca-Cola carbonated beverages
Sprite lemon-lime soda
Fanta fruit-flavored soft drinks
Its competitive advantage
Competitive advantage through iconic brand recognition, extensive global distribution network, and diverse portfolio of beverages.
How it achieved its competitive advantage
Achieved by strategic marketing, brand management, investing in bottling partners, and continuous product innovation to meet evolving consumer preferences.
Why Coca-Cola is successful
Sponsorship

The Olympics' longest-running sponsors since 1928

Advertising campaigns

The largest advertising budget of any beverage company

Dominating in non-alcoholic beverages

Tops soft drink ranking
Most consumed soda in the world
44% market share of global sales in the non-alcoholic beverage industry
The most valuable soft drink brand in the world by far, Diet Coke ranks 9th

The Coca-Cola brand value is estimated to be US$98bn in 2023
Including Diet Coke, it's US$106bn
No.3 Pepsi (including Diets) is estimated to be worth US$19bn
Quarterly results

KO reported 3Q23 recurring EPS of US$0.81, which was +17.3% YoY and -3.2% QoQ
The 9M23 result was 79.0% of our full-year forecast

Valuation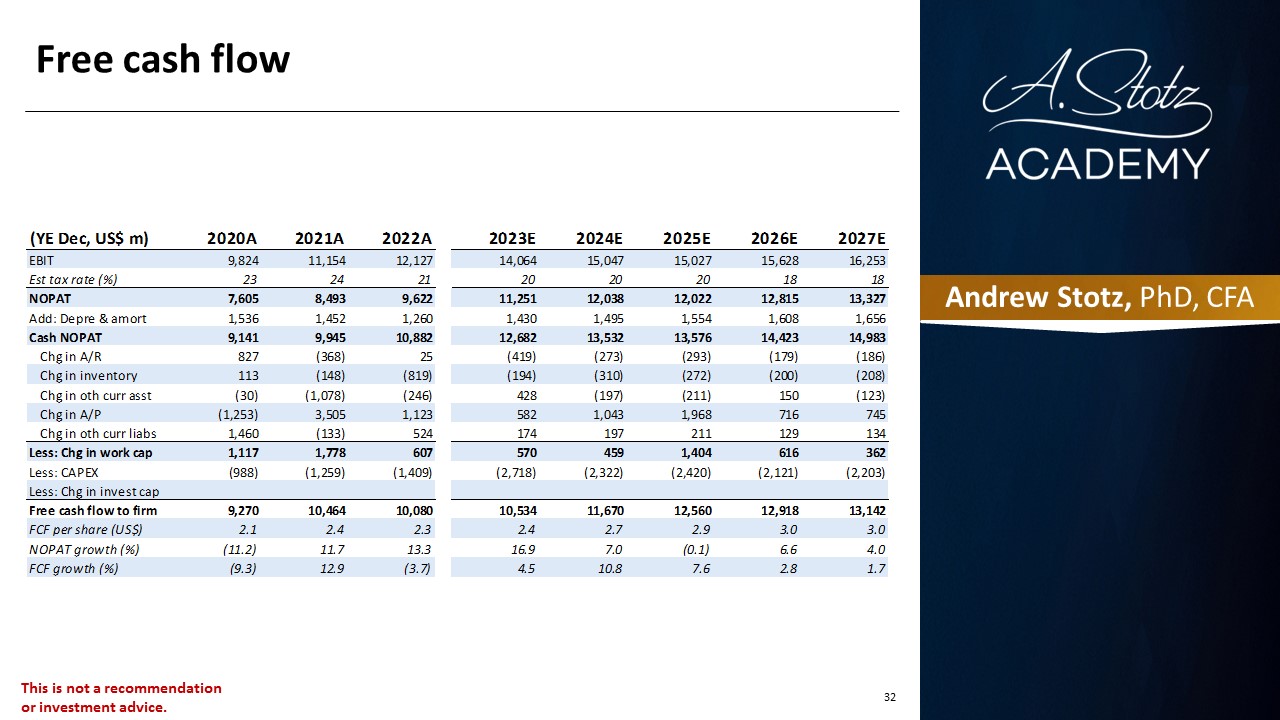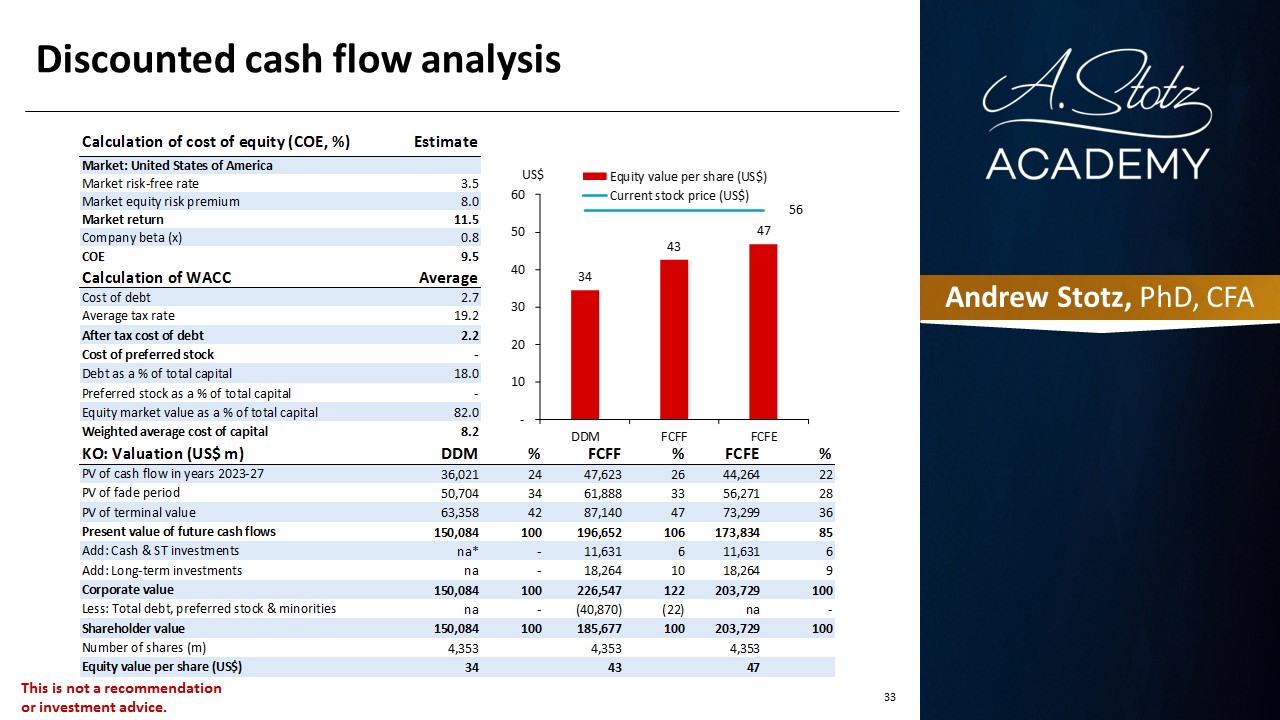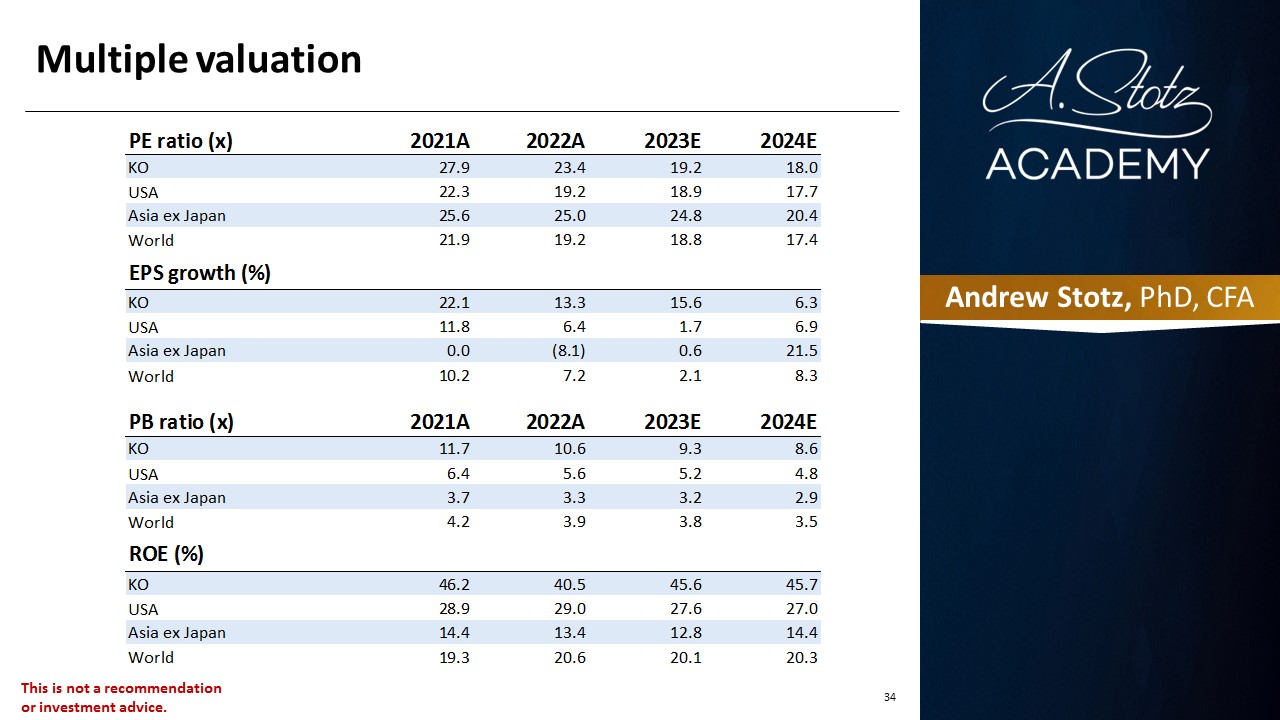 ---
Download the full report as a PDF
---
DISCLAIMER: This content is for information purposes only. It is not intended to be investment advice. Readers should not consider statements made by the author(s) as formal recommendations and should consult their financial advisor before making any investment decisions. While the information provided is believed to be accurate, it may include errors or inaccuracies. The author(s) cannot be held liable for any actions taken as a result of reading this article.