Would You Bet on China-Backed SMIC to Win the Semiconductor Race?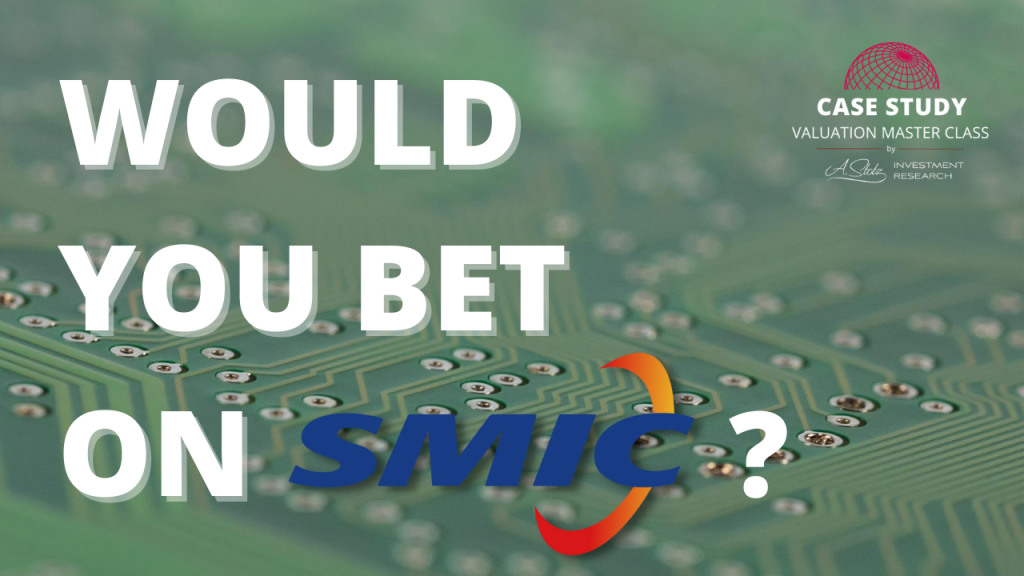 What's interesting about SMIC is that it's the 5th largest chipmaker in the world
---
Highlights:
Semiconductors are the next battleground of US-China tech war
Backed by Chinese gov't, but facing tough competition
Aggressive expansion requires heavy investments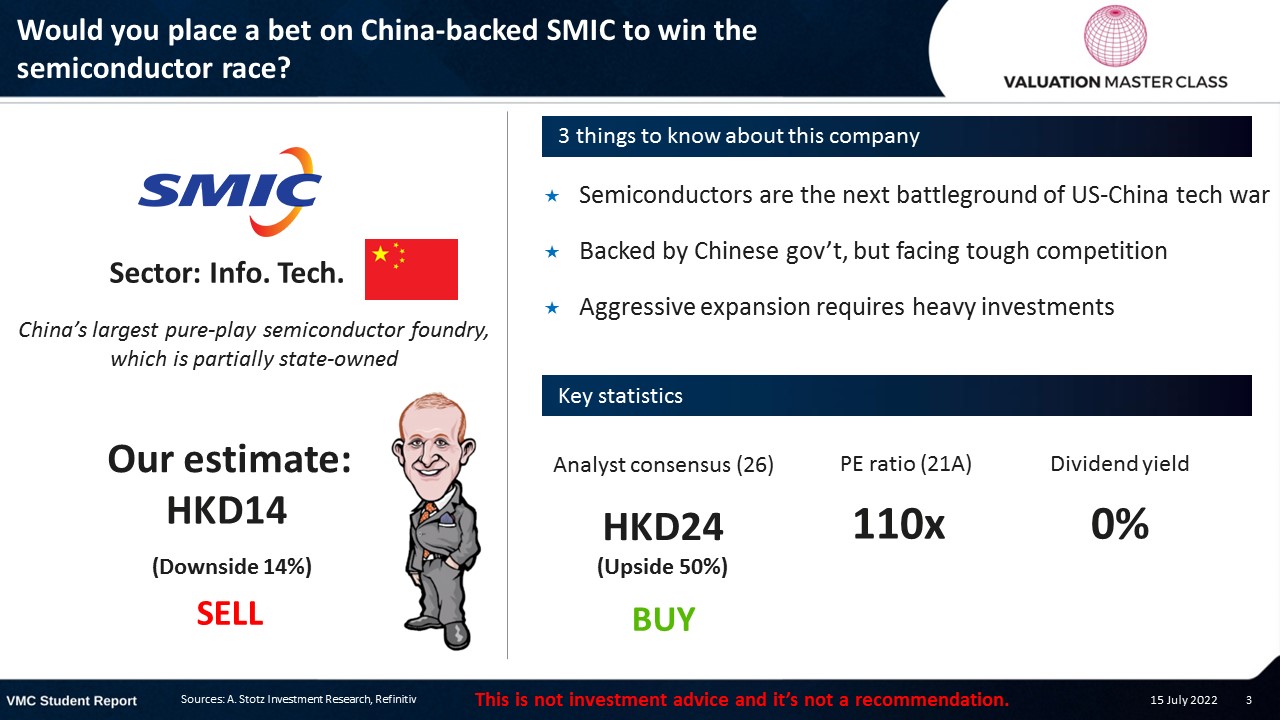 ---
Download the full report as a PDF
---
Revenue breakdown 2021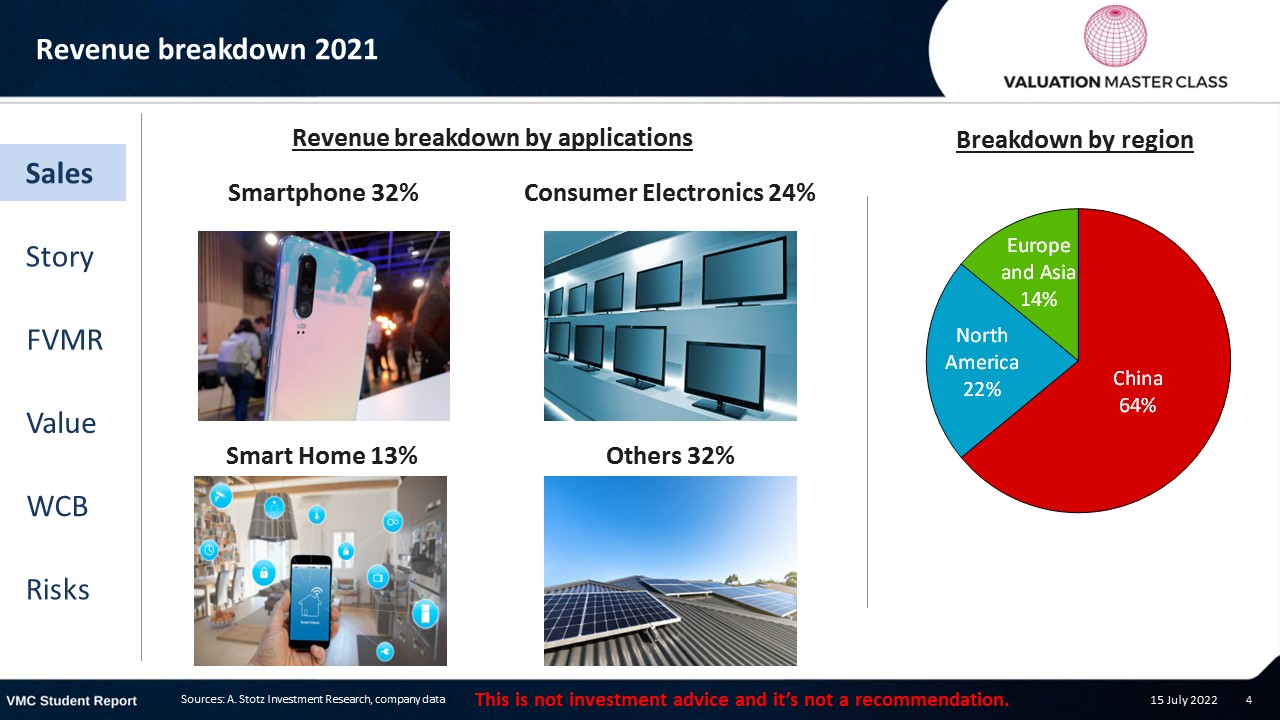 Share price dropped over the past few months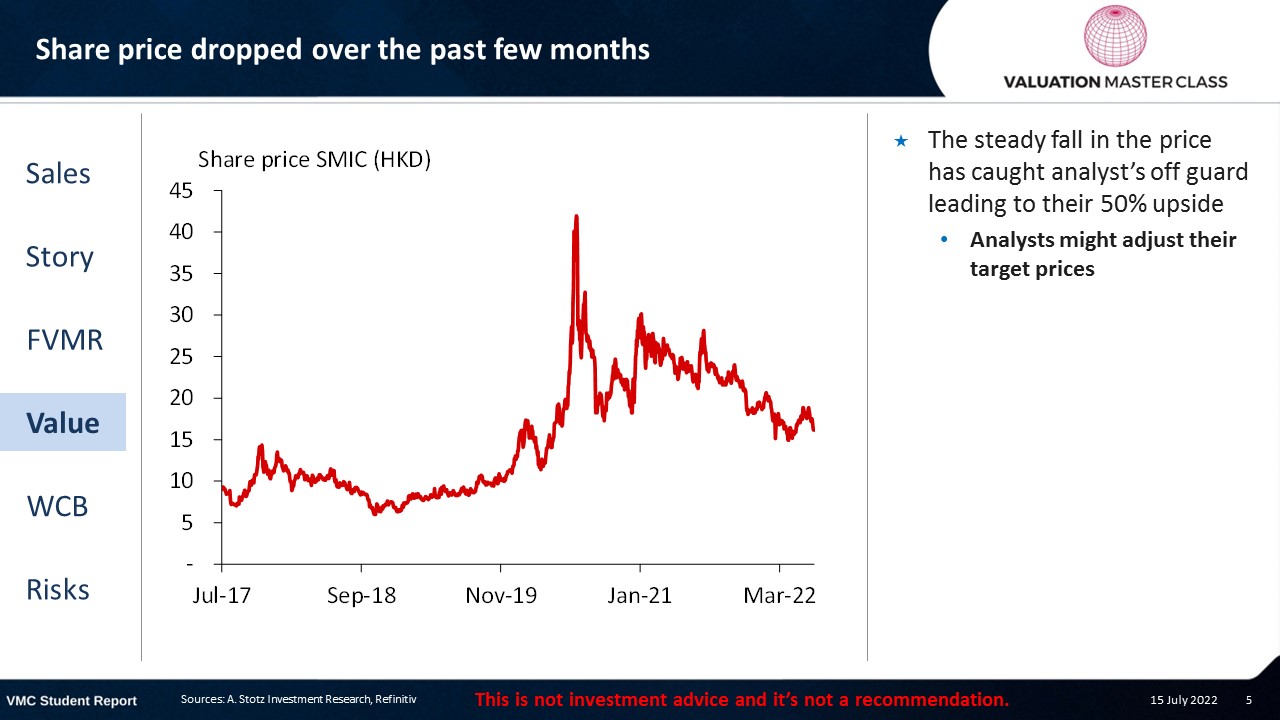 The steady fall in the price has caught analyst's off guard leading to their 50% upside

Analysts might adjust their target prices
Semiconductors are the next battleground of US-China tech war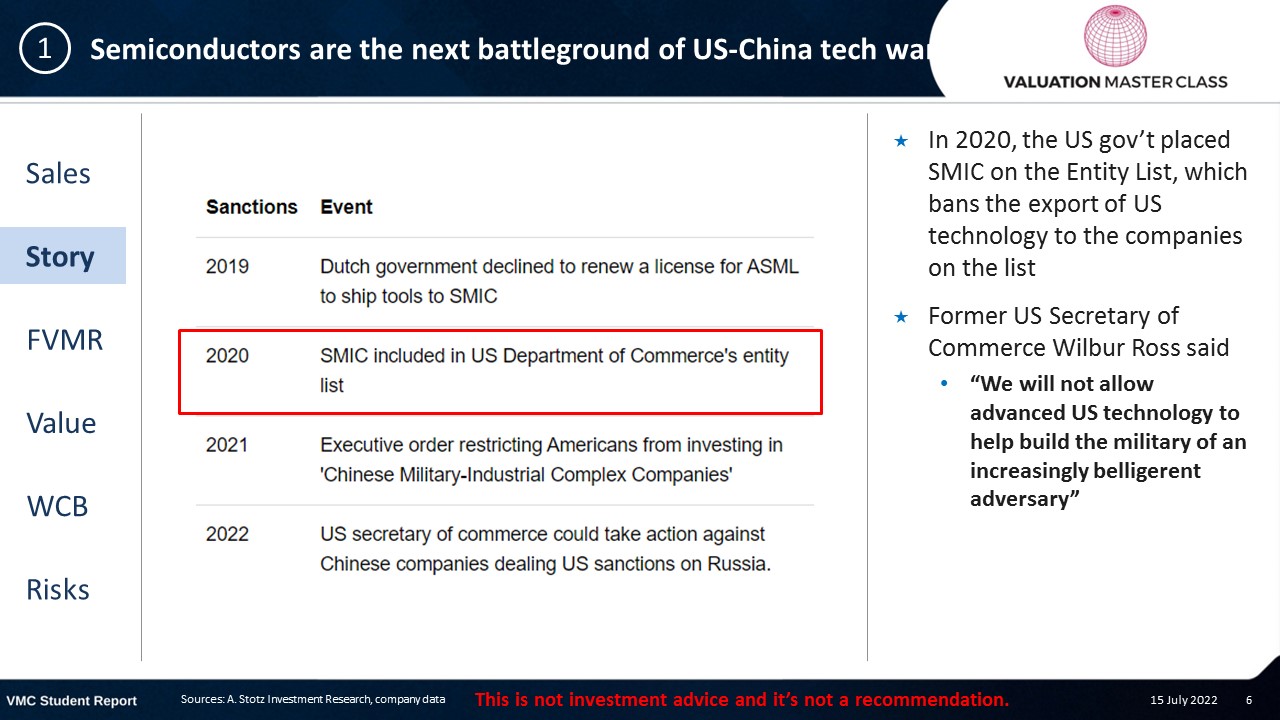 In 2020, the US gov't placed SMIC on the Entity List, which bans the export of US technology to the companies on the list
Former US Secretary of Commerce Wilbur Ross said

"We will not allow advanced US technology to help build the military of an increasingly belligerent adversary"
Domestic market provides ample growth opportunities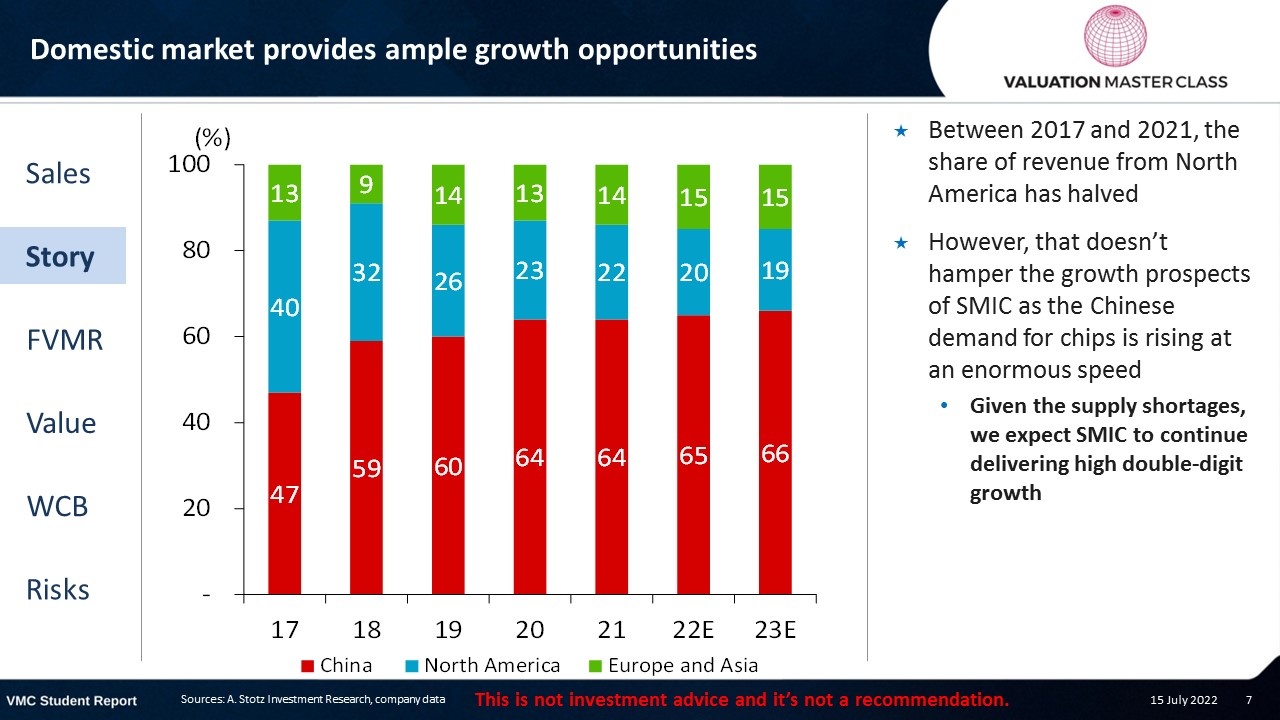 Between 2017 and 2021, the share of revenue from North America has halved
However, that doesn't hamper the growth prospects of SMIC as the Chinese demand for chips is rising at an enormous speed

Given the supply shortages, we expect SMIC to continue delivering high double-digit growth
Backed by Chinese gov't, but facing tough competition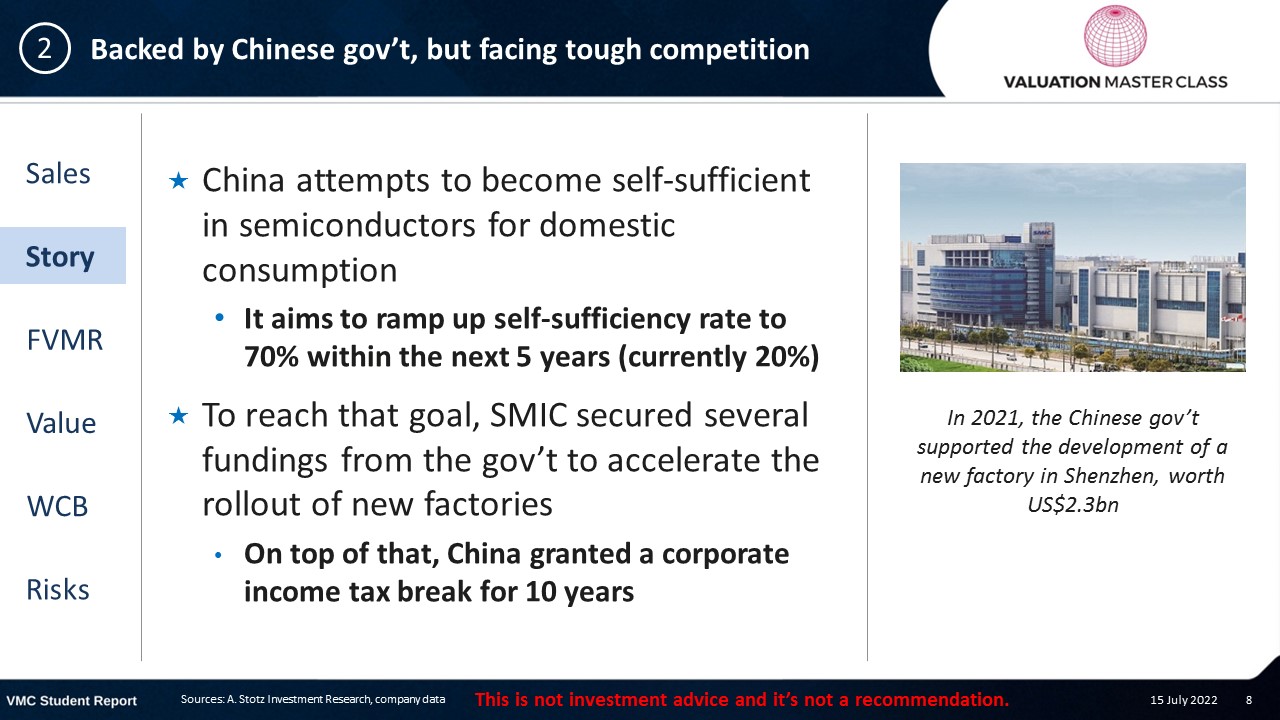 China attempts to become self-sufficient in semiconductors for domestic consumption

It aims to ramp up self-sufficiency rate to 70% within the next 5 years (currently 20%)

To reach that goal, SMIC secured several fundings from the gov't to accelerate the rollout of new factories

On top of that, China granted a corporate income tax break for 10 years
Long way to go to close the gap to the Taiwanese leader TSMC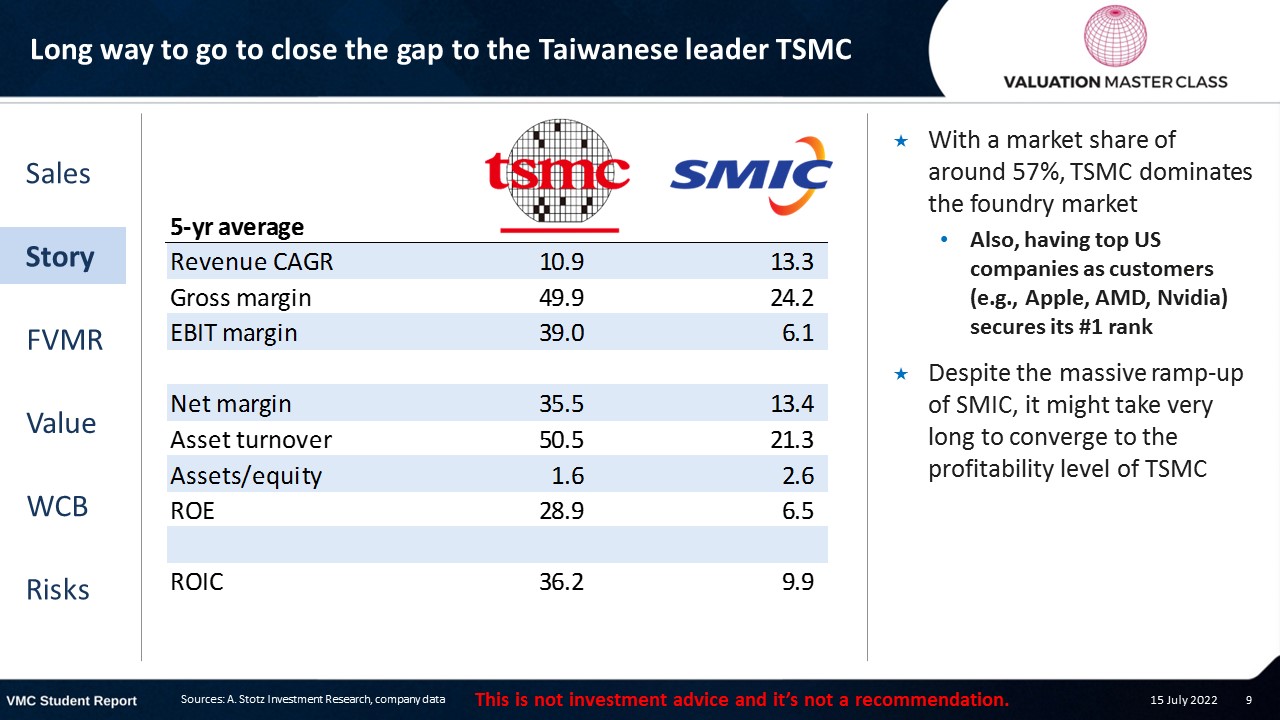 With a market share of around 57%, TSMC dominates the foundry market

Also, having top US companies as customers (e.g., Apple, AMD, Nvidia) secures its #1 rank

Despite the massive ramp-up of SMIC, it might take very long to converge to the profitability level of TSMC
Aggressive expansion requires heavy investments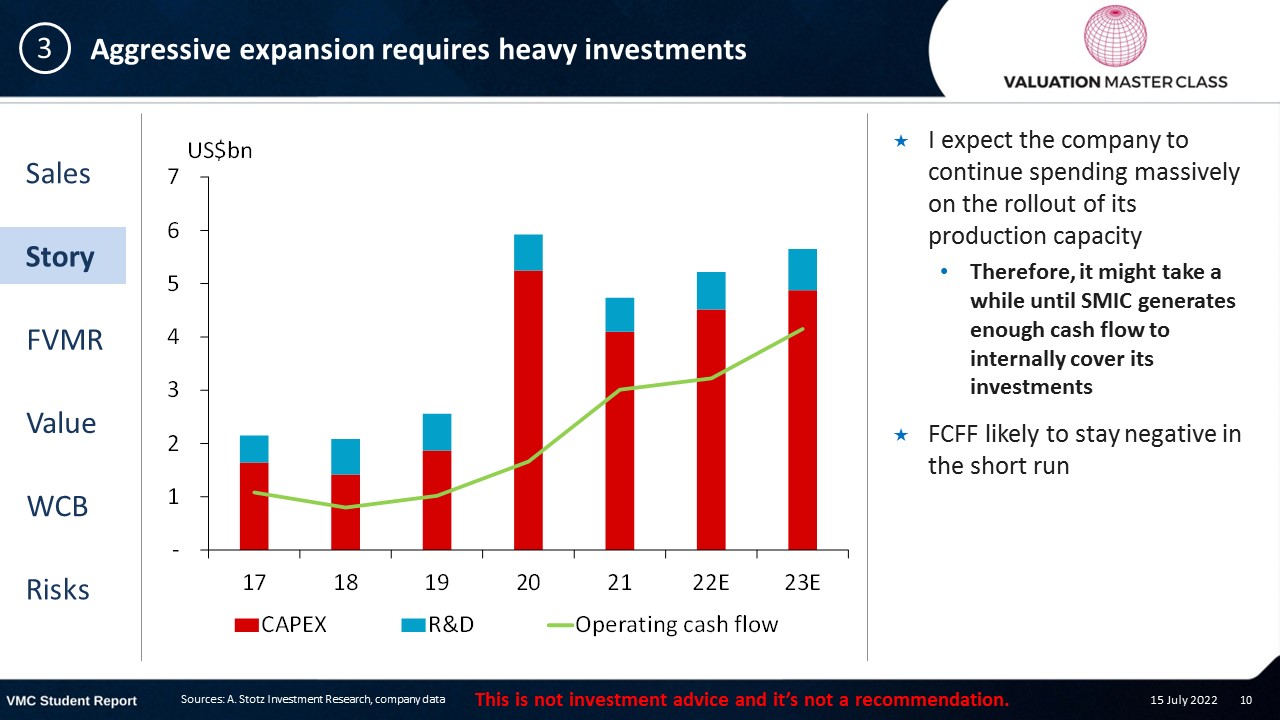 I expect the company to continue spending massively on the rollout of its production capacity

Therefore, it might take a while until SMIC generates enough cash flow to internally cover its investments

FCFF likely to stay negative in the short run
Consensus is divided
While 13 analysts have issued a BUY recommendation, many analysts stay cautious on HOLD
Analysts predict stronger gross margin but a decline in net margin

This is in line with our forecast due to increasing R&D expenses which are captured in SG&A
---
Get financial statements and assumptions in the full report
---
P&L – SMIC
Despite strong revenue growth, we are likely to see stagnant net profit due to an increase in R&D and SG&A
Balance sheet – SMIC
Net fixed assets continue to grow at a rapid pace as SMIC expands aggressively
SMIC has moderately low leverage and being backed by the Chinese gov't means financial risk is low
Cash flow statement – SMIC
Rising dividends following the management's announcement to increase dividend per share
Ratios – SMIC
The effective tax rate continues to stay low as the company was granted tax exemptions in the context of China's race for self-sufficiency
The company holds 1/3 of its assets in cash, making the net debt-to-equity ratio negative
Stock Picking Checklist
Can this company be a ten bagger?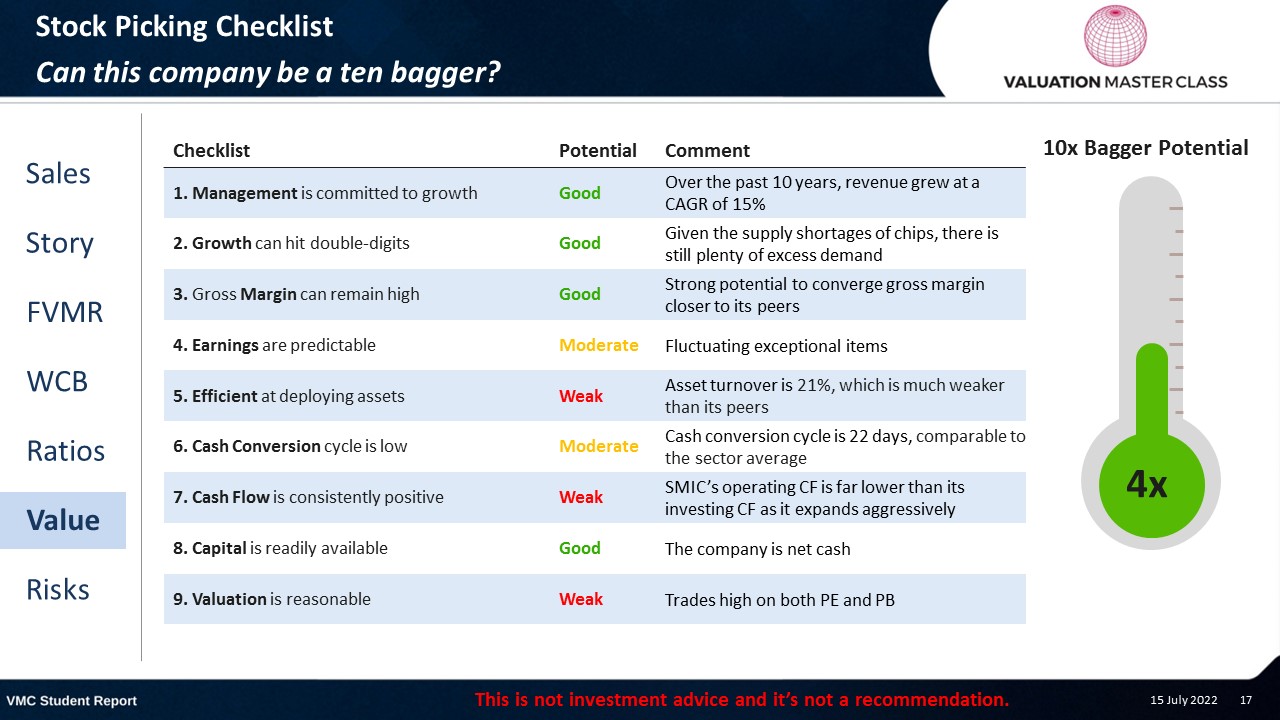 Free cash flow – SMIC
Heavy CAPEX requirements means that the company is likely to continue seeing negative FCFF

However, I think that the company can deliver a positive FCFF in 2024 for the first time
Value estimate – SMIC
Similar to consensus, I expect that SMIC can realize its growth potential
Plus, I assume that SMIC can increase its ROIC to 20% from 7% over the next decade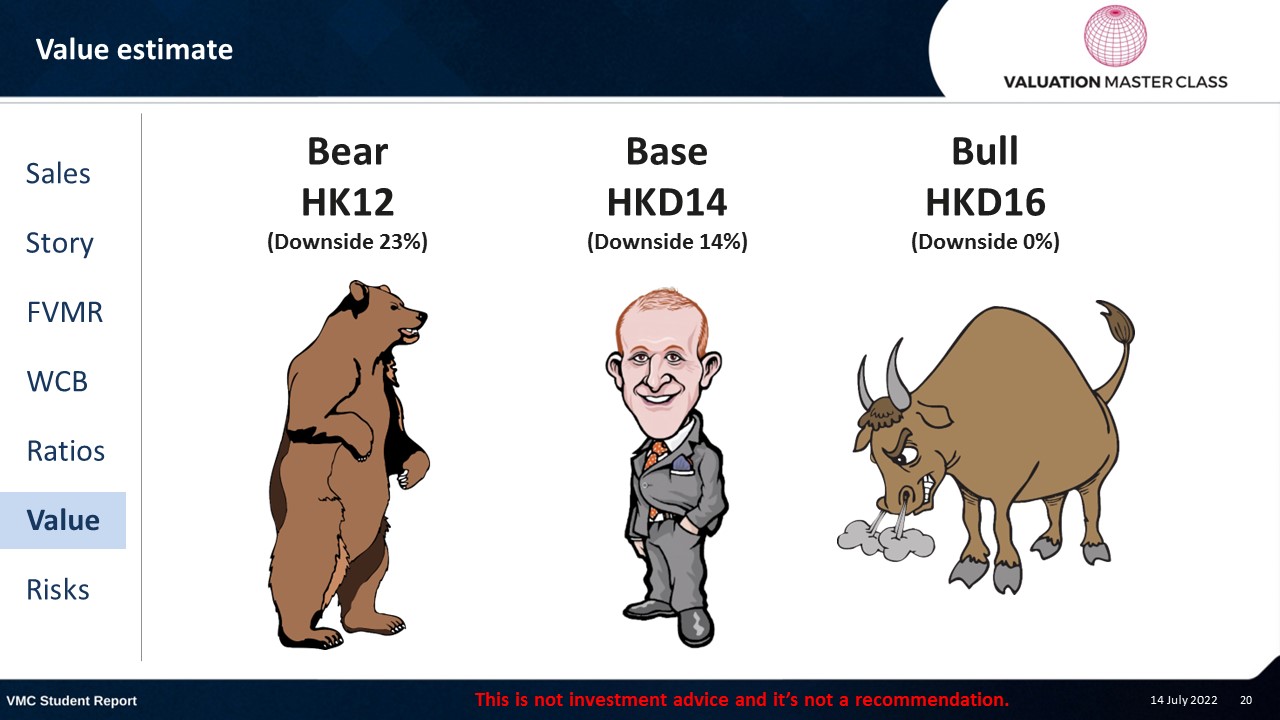 Key risk is geopolitical conflict
Geopolitical situation may put the company's access to raw materials and equipment at risk
Change in preferential tax policy could adversely affect the company's bottom-line
Failure to keep up with technological changes and falling behind competitors
Conclusions
Double-digit growth and backing from the Chinese gov't
Aggressive expansion plans could lead to ongoing negative FCFF
Placing a bet on SMIC might turn out fruitful but it's risky
---
Download the full report as a PDF
---
DISCLAIMER: This content is for information purposes only. It is not intended to be investment advice. Readers should not consider statements made by the author(s) as formal recommendations and should consult their financial advisor before making any investment decisions. While the information provided is believed to be accurate, it may include errors or inaccuracies. The author(s) cannot be held liable for any actions taken as a result of reading this article.